Posted on Monday, January 23, 2017
There is a certain feeling you get when you come to a beach town. The warm sunshine welcoming you to every day, friendly neighbors relaxing on their front porches, the smell of salt air and the sense of relaxation that overtakes the body. This is why people come to Naples and this is one of many reasons why they stay. So many people, in fact, are staying in Naples that building has been on the rise the past couple of years. We have some exciting new homes that fit perfectly into your Florida dream.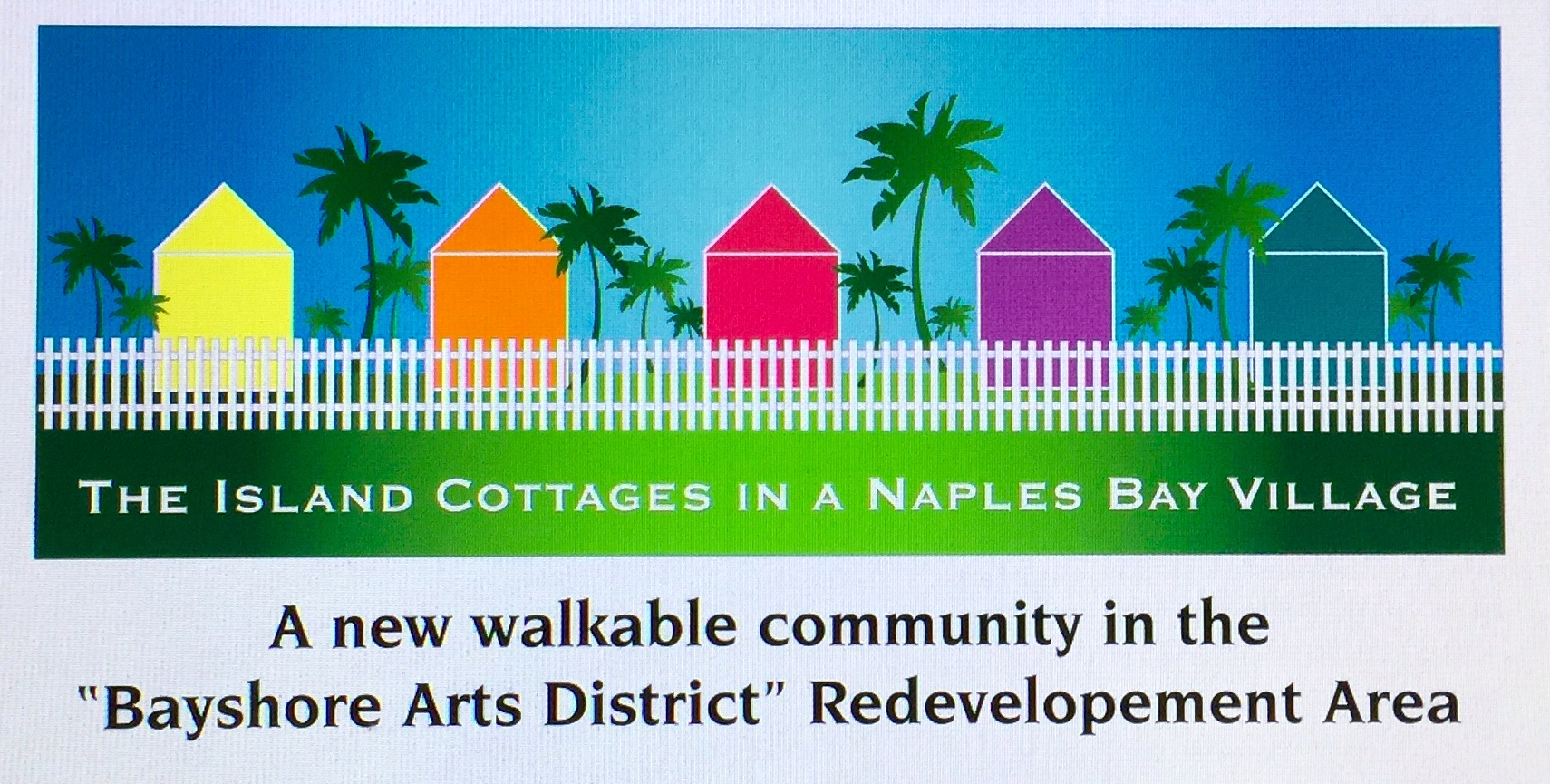 The Island Cottages in a Naples Bay Village is a new walkable community located near downtown in the Bayshore Arts District. Its an easy walk or bike ride to the Botanical Gardens, 360 Market, Sugden Park, three marinas, the Bayside waterfront park and boat launch, and so much more! This is a major infill development going in on Jeepers Drive with a sale already pending and more phases to be released soon.

The plan is to have 9 cottages built initially with more to come in later phases. They are in the 1600-1800 sq/ft range with 3 bedrooms and 2 1/2 baths with semi-custom options available.
Each cottage comes with a beautiful gold leaf signs displaying its "Island Name" and number. The Key West House has already been finished and next in line is the Bahama Cottage, to be finished in June.
Here is the current phase of building of the Bahama Cottage and a rendering of the finished cottage.
The Bahama Cottage features an open floor plan, first floor master bedroom, a classic front porch, beautiful landscaping, private outdoor screened lanai in the back and plenty of charm! There is still time to add your own details and custom finishes. The home sits on an oversized lot so there is ample room for a garage, pool, guest house, or boat storage.

As they say in this special waterfront part of town, "Meet me in the Bayshore Arts District"!

Do you have any questions about these properties? Please contact David Goebel at goebeld@gmail.com or 239-285-2038.
Like this story? Join the thousands of others who read our free monthly newsletter. We write about the Naples real estate market and the wonderful Naples lifestyle. Sign up here.