Posted on Saturday, July 26, 2014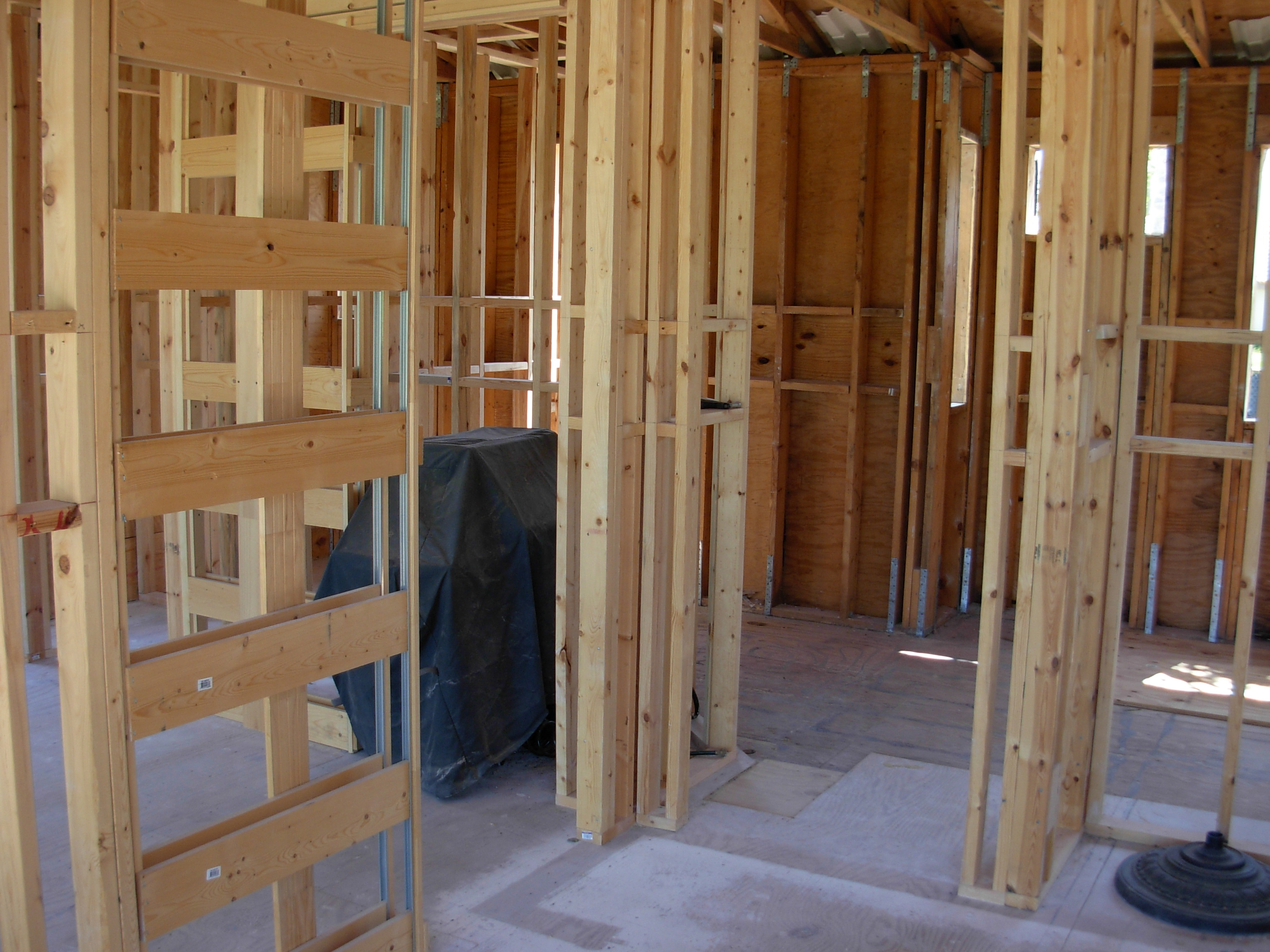 Ok so you are thinking about renovating your place. Maybe you have been watching those great TV shows and dreaming about a little fix up yourself. But where to start? What are the best ideas for renovations these days?
*
First of all remember renovations and home design are a matter of taste. If you are renovating for your self then follow your heart and enjoy the results of your design. If you are thinking about renovating to sell home you need to think a little bit differently. Buyer's tastes today may not match your tastes. You need to think like a Realtor and a home stager – after all these are the folks selling and marketing day-to-day.
*
What are our favorite ideas for Naples, Florida? Our ideas may surprise you. We are going to start with low dollar high return items that have nothing to do with drywall or contractors or bids or hardware stores (much) or TV shows. Why? You need to think like a home stager to improve your probability of selling and you can make good money while spending little. Let us share with you some things that seem to work very well for our sellers and renovator.
*
The first low-cost, high return idea – clean it up and remove the clutter! All those precious collections you love may look like a busy eyesore to a buyer – sorry about that! – but just saying what works. Buyer's don't care if these collections have been in your family for years. According to the HomeGain Survey of over 2,000 real estate agents your home stage design could see a 578% return by spending just a few dollars for clean up and clutter removal. It does not cost much and you get big bang from a buyer. Not bad.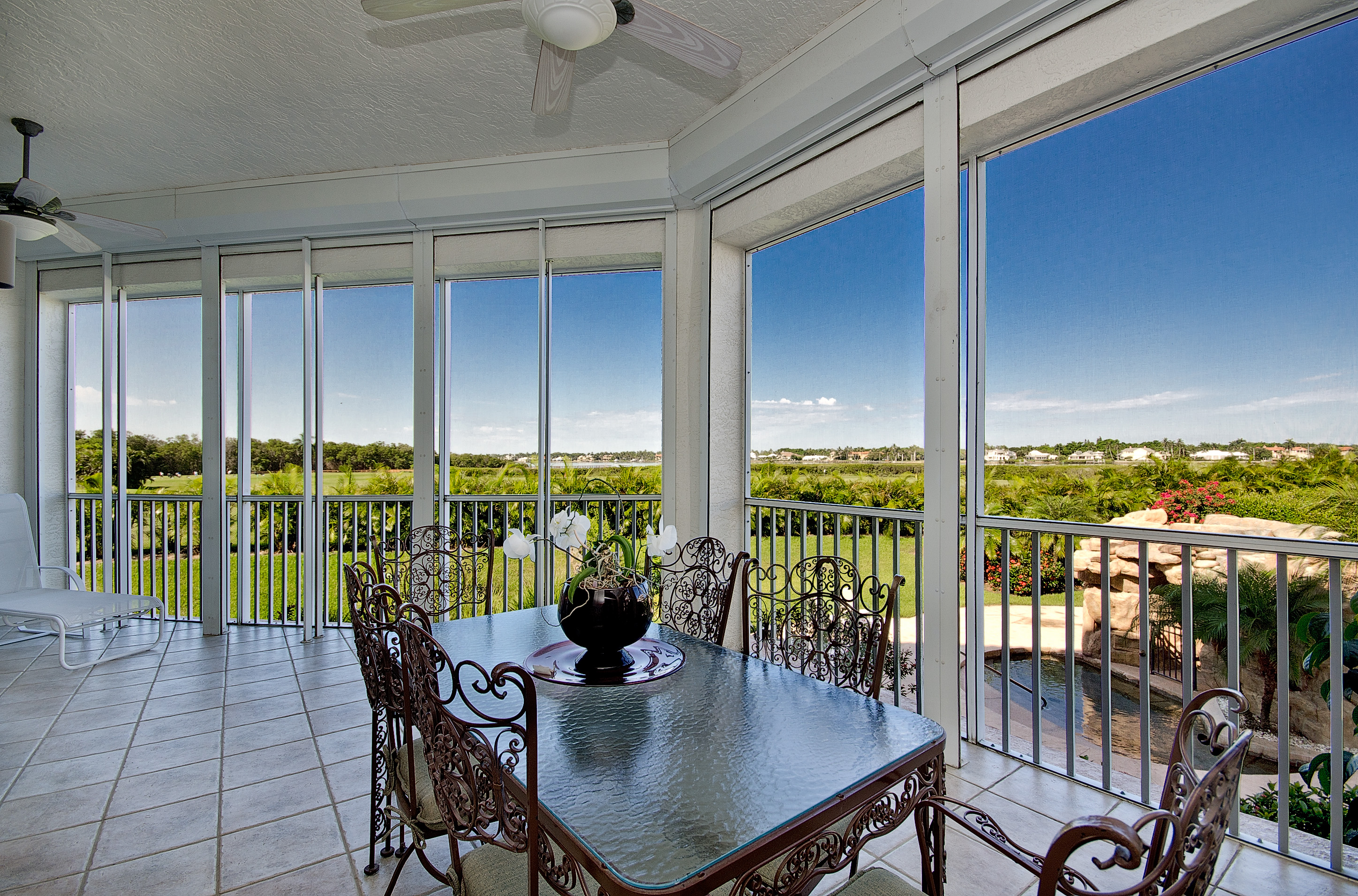 Next idea for you – "lighten and brighten." Open the place up visually – maybe brighter or neutral paint, better lighting, and simplify those window treatments. You cannot have a buyer enter your place and think "it is too dark" – game over. Sunshine, natural light and outdoor living options mean a lot to a buyer especially here in Naples. According to the HomeGain Survey again you could see a 355% return on a "lighten and brighten" effort. Not much money spent and your home is easier to sale.
*
Still no dry wall or construction required for this next idea – change-up those accessories and furniture arrangements. If you are good at this great. If not ask a friend and get some ideas. 300%+ returns are possible by rearranging, adding, or eliminating furniture and accessories. Very little costs and improved values should work for everyone.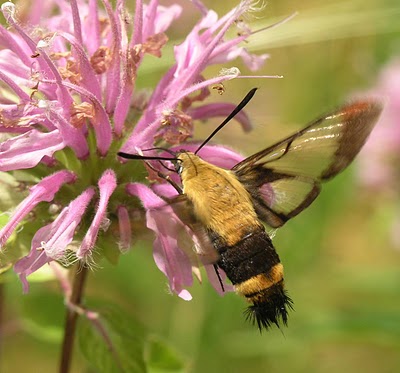 *
What's next? Please step outside with us. That yard and landscaping of yours really needs to pop. Again "less is more" here. Get rid of the jungle, build up healthy and lush lawns and/or ground covers and pick your spots (and spending) for landscaping features like a signature specimen tree and up-lighting. Oh yes, landscaping can give you a 300% + return pop as well. Not much money required, you can design it yourself and you may see lots of value.
*
Ok those were the easy ideas. Low investment, good returns and things you can do. Now let's move on to what you were probably thinking of in the first place – some wall bumping, floor changing, appliance updating stuff.
*
At this point you need to thing about that age-old selling idea, the "WOW" factor – and the sooner your buyer feels a WOW the better. Spend your money close to the front door. When the buyer walks in your front door after seeing your great new landscaping they need feel some real excitement.
*
In order you may think about:
Consistent Style – when going for more major renovations establish a design theme consistent throughout the home – coastal contemporary, mid-century, british west indies, key west, etc. Do not mix themes.
*
Foyer – the foyer or entry is your first chance to deliver a WOW so make it count. Buyers don't like long walks to the interior, or a stairway in their face, and they sure don't like looking straight at a wall or lots of travel options in front of them. Keep it short, simple and include maybe one eye-catching accessory or architectural feature.
*
Great Room. You are probably going to make or break it here. Big, airy, open, full of light with smart furniture arrangements. Avoid low ceilings when you can. If you are spending money the Great Room needs to be your architectural digest moment.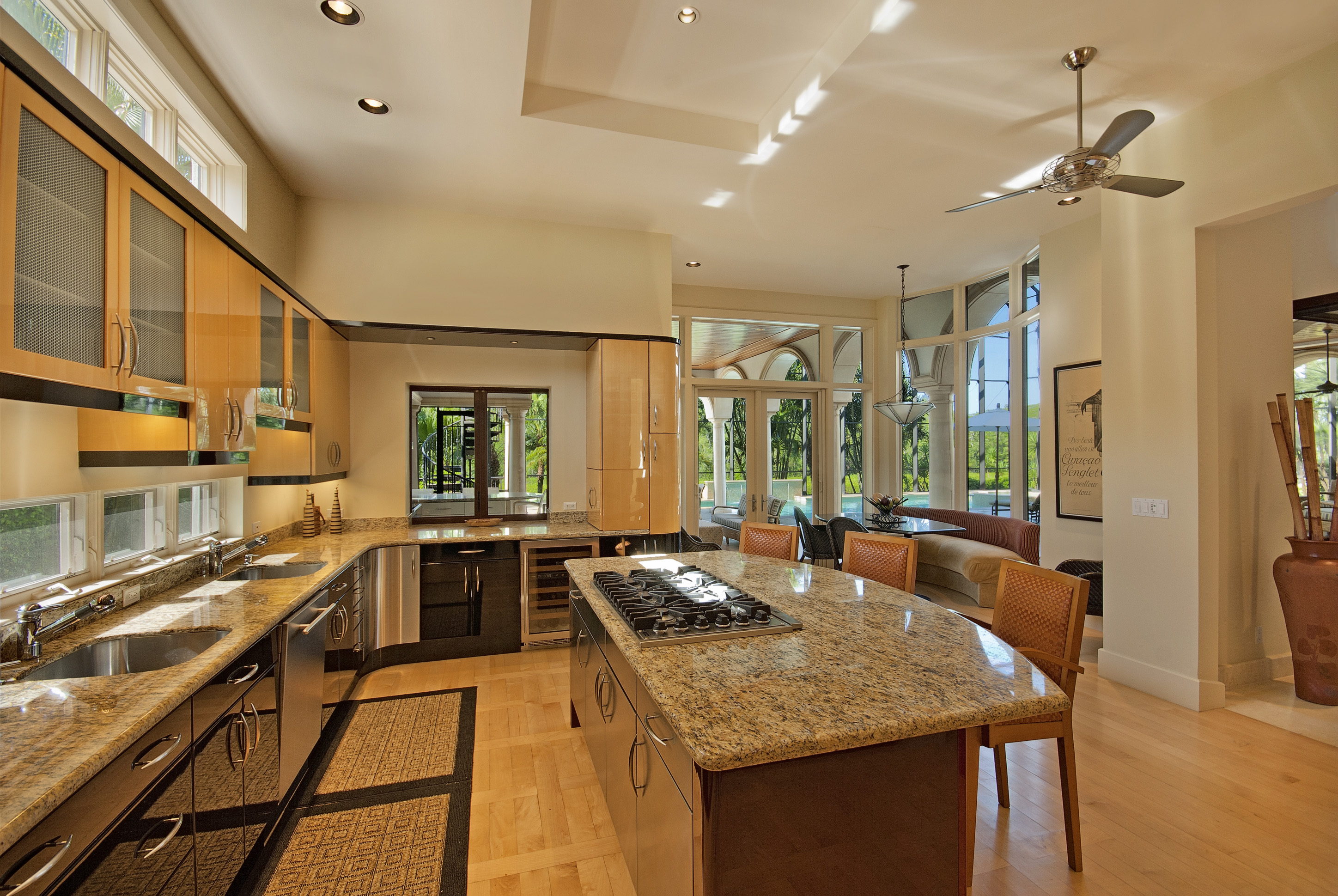 Kitchen. The somewhat sexist view of kitchens is the kitchen will sell the female buyer on the house. Well yes and no as the rest of the place still need to measure up and lots of guys like to cook – especially the retired guys looking for some new dimensions to their life. Do not scrimp on appliances and we all know the brand names that matter. Certain brands deliver certain images and feelings and get it right. Other brands yell cheap and cut corners. Double ovens are probably a must. On a recent tour of new, high-end home builds they were everywhere. Islands are probably a must but decide if it is for the chef (square, prep sink) or the entertainer (bi-level, lots of seating). Cabinets can run you a lot of money here but the good news is you can shop these and work the prices down.
*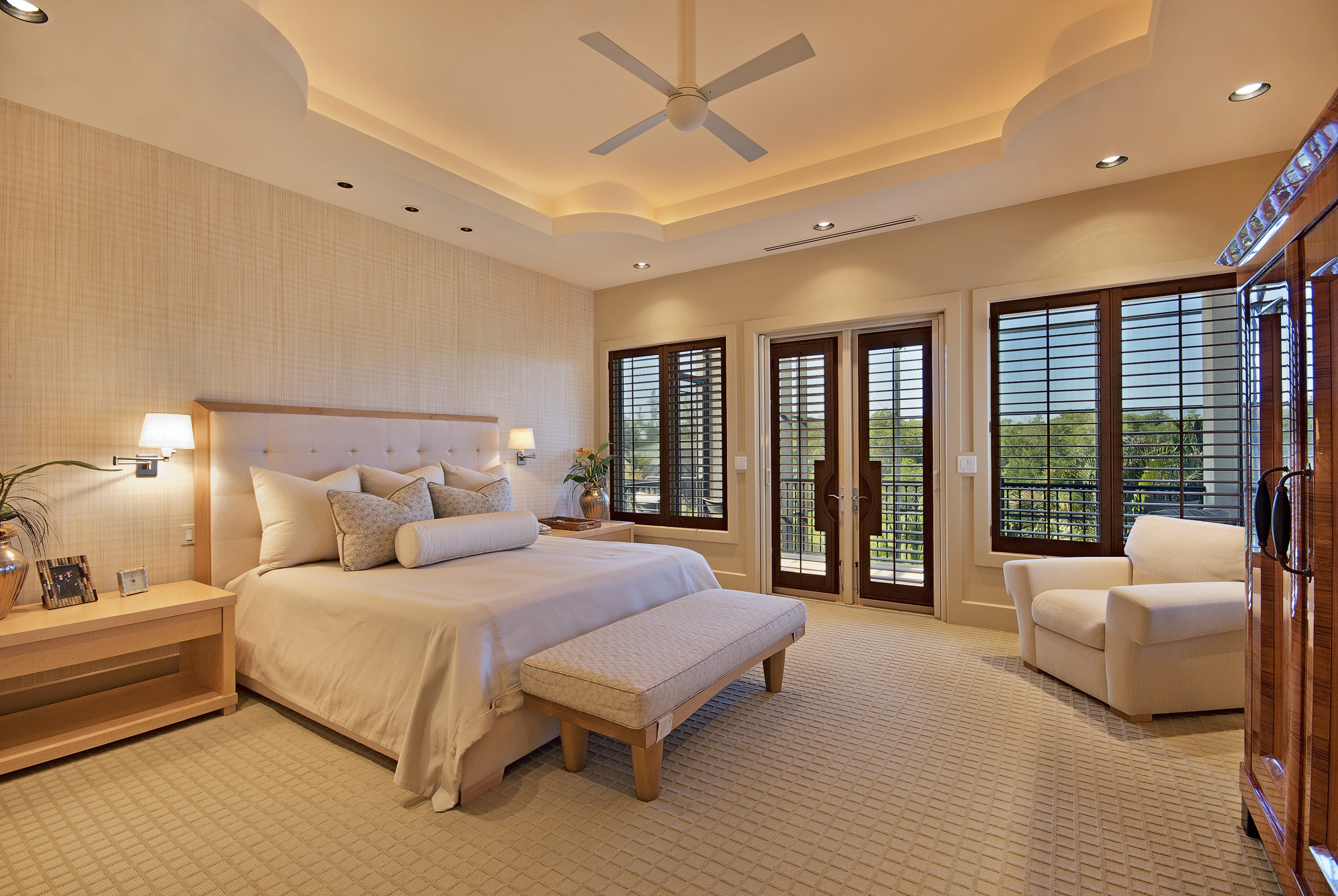 Master Suite – bedroom, closets and bathroom. A king size bed should be right at home here with room for furniture. Keep it beautiful and inviting but not overdone. A sitting room or entrance to outdoor living options make a lot of sense. The preferred closet is a big walk in. If you can build two walk ins even better.
*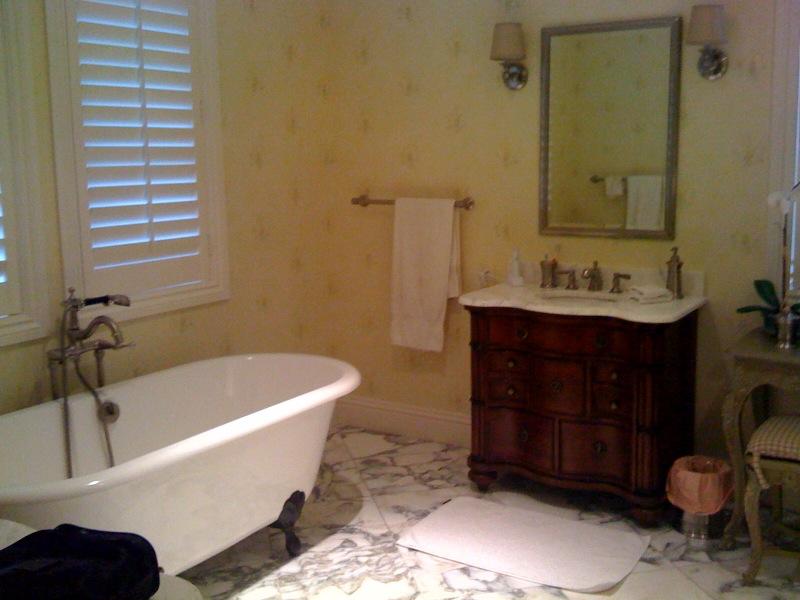 Keep the master bath clean and bright with privacy for the toilet (not out in the open as we often see). In the master bath go with a tub but you do not need a tub in the other bedrooms. Standalone tubs with feet are cool and our favorite. Showers are great but do not over do the plumbing. A rain head is good, dual controls are ok, but do not feel like you need to pick every plumbing option.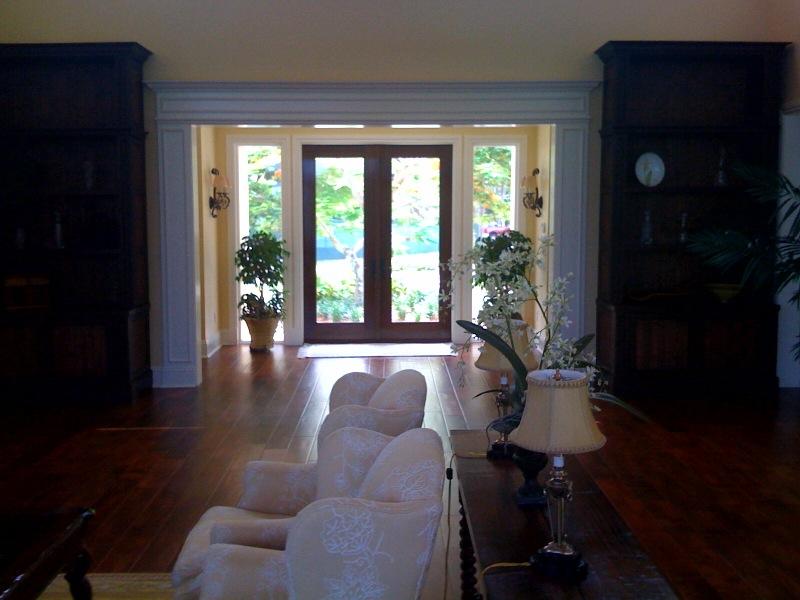 Flooring – another big expense item if you are doing the whole house but the good news is there are many good providers in the discount space so shop them. Remember to stick with a big impression in the great room and master suite and kitchen and probably the master bath – the rest of the flooring you can cut corners. Although … those epoxy based garage floors are a possibility.
*
Now, whatever you do add all of this up and make sure it works for you. There will be surprises along the way so make sure you budget for that. Also remember it may make perfect sense to sell it "as is" or sell it after you do the easy, low-cost projects. Never feel like you have to redo it all just to make it look nice – you may lose out in the long run.
*
Many of our clients are finding our ebook "Understanding Naples Real Estate" a good way to learn more about lifestyles and real estate here. To obtain your copy just go to https://www.naplesbestaddresses.com/offer/ and request a copy.
*
Please give us a call and catch up with us. We would be pleased to help you look at these properties or other offerings. We have toured or owned property in Naples for nearly forty years. We are fortunate to call this wonderful paradise our full-time home.
*
We hope to meet and talk with you soon,
Mark Goebel PA, Nan Goebel PA and David Goebel, PA
Co-Founders of the Naples Best Addresses team
Coldwell Banker

REALTORS at Coldwell Banker 5th Avenue South
Mobile: 239.595.3920 (Nan) 239.595.3920 (Mark) 239.285.2038 (David)
NaplesBestAddresses.com
Facebook: NaplesBestAddresses
Youtube http://www.youtube.com/user/naplesbestaddresses?feature=results_main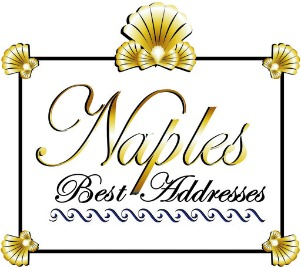 ————————————————————————
No legal, investment, or tax advice is being given in this Blog. Consult with legal, financial and tax professionals before acting on any real estate transaction. Actual real estate price and sales results are subject to market forces and are not completely predictable. The writings of this Blog are intended for the sole use of our clients.
We are pleased to announce a portion of our real estate earnings go to support the The Naples Botanical Garden, Habitat for Humanity Collier County, The Race For The Cure Citrus Ride, The Seacrest Country Day School and The Naples Winter Wine Festival.
Some of the data relating to Naples homes for sale and Naples real estate for sale on the NaplesBestAddresses.com website comes in part from the Broker reciprocity program of M.L.S. of Naples, Inc. The properties displayed here may not be all the properties available through the MLS reciprocity Program. This information is deemed reliable but is not guaranteed. Buyers and sellers are responsible for verifying all information about their purchase prior to closing.
Mark Goebel, PA is a REALTOR with Coldwell Banker on 5th avenue in Naples, Florida with 35+ years of visiting and living in Naples. After 25 years at Accenture, Mark retired as a managing director and spends his time helping non profits and building a Naples real estate team with his wife Nan. Talk to Mark and Nan about life in Naples and why they chose this place to live full-time over all others and enjoy Naples real estate.
Contact us to learn more about Naples real estate trends, the florida rental market, Naples design ideas like coastal contemporary and transitional designs or just get a feel for the place like Naples Florida population trends.