Posted on Sunday, January 12, 2014
Sundays are traditional open house days here in Naples, Florida and frankly everywhere so we thought we would share some ideas with those of you thinking of selling your place. Please remember every location may have different trends so please see us for your unique circumstances – but let's talk about some general trends.
It is becoming a seller's market – almost – both here in Naples and in many National markets. Over the last eighteen months and certainly twenty four months the supply of single family homes and condos relative to selling volumes here in Naples are down. Buyers have less to chose from and seller's are gaining an upper hand. When you think about selling know you are on firmer ground these days.
So what? Well sellers may become more selective when receiving offers. Behaviors such as favoring cash over financing, near asking price offers and better terms overall. Be careful sellers "a bird in the hand" is sometimes very good advice. Is all of this really new? Well when the market was in the tank and any offer looked good sellers were more receptive. Today, sellers are feeling a little more confident. I heard on the street yesterday one seller was re-listing their property at a higher price and readers of the blog will recall the story of one seller who raised their price right in the middle of negotiations in September with our buyer!
The buyers may think it is still a buyer's market. Now this is interesting. Why would they think that? Well if you are down here from "up north" your home market may not have recovered so you are used to "deals" and more buyer-favorable terms. So what? Well sellers still have to get a lot of things right. Price, condition and marketing and for example.
Prices are rising increasing seller confidence sure, but sellers still need to have a reasonable listing price. The majority of buyers are starting online and if your price is too high they be surfing right by you.
Buyers are sophisticated today. Yesterday when looking at properties with a buyer they asked me for comparables on a particular property – just as a seller would. The buyers wanted the actual selling price of recently closed prices – in dollars per square foot – adjusted up or down for unique features of this house. Good for them. They were doing their homework and it should tell sellers you still need to be in the price ball park.
What is this "condition" stuff all about. Surely buyers are willing to fix a place up aren't they? Well, not so fast. If you are from a northern area and looking for specials you may turn your nose up at a property in poor condition. I know, I know there are real opportunities to fix a place up but most of my buyers are looking for a place in decent condition and some of my buyers want the place in eye-popping shape.
Some of the challenge may be the buyers are from out of state and they are not looking to manage a property renovation from far away. Other times the place does not catch their eye when they walk up the step and come in and changes their whole mood. Take a tip from the stagers and make sure certain rooms have a "wow" factor and spruce up the front yard landscaping and awl up.
Do not forget marketing. Sure it is becoming a sellers market in Naples but your property is not going to sell itself. With most of the buyers starting online and a good chunk of the market of international origin you need something beyond a basic yard sign and web site to really market your place. I think Coldwell Banker's significant online marketing capabilities are the reason they sold more property in 2012 than anyone (2013 results are not in yet). You get the idea though, even in a developing sellers market you still need to market against other sellers.
Good for you sellers. Your time is finally coming. You have weathered a tremendous storm and now perhaps it will be easier to sell your place when you are ready.
Would you like to know more about Naples Real Estate or things to do while living or visiting here? Just give us a call at 239.595.3921. Or if you like download a copy of our free eBook Understanding Naples Real Estate https://www.naplesbestaddresses.com/offer/
Hope to meet and talk with you soon,
Mark Goebel PA & Nan Goebel PA
Co-Founders Naples Best Addresses Team
Coldwell Banker
Mark Goebel, PA and Nan Goebel, PA
REALTOR Coldwell Banker 5th Avenue South
Mobile: 239.595.3921 239.595.3920
NaplesBestAddresses.com
Facebook: NaplesBestAddresses
Youtube http://www.youtube.com/user/naplesbestaddresses?feature=results_main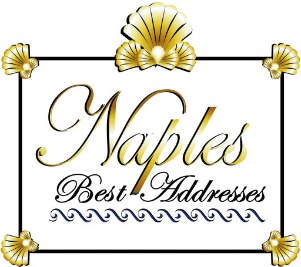 ————————————————————————
No legal, investment, or tax advice is being given in this Blog. Consult with legal, financial and tax professionals before acting on any real estate transaction. Actual real estate price and sales results are subject to market forces and are not completely predictable. The writings of this Blog are intended for the sole use of our clients.
We are proud supporters of The Naples Botanical Garden and Habitat for Humanity
Some of the data relating to Naples homes for sale and Naples real estate for sale on the NaplesBestAddresses.com website comes in part from the Broker reciprocity program of M.L.S. of Naples, Inc. The properties displayed here may not be all the properties available through the MLS reciprocity Program. This information is deemed reliable but is not guaranteed. Buyers and sellers are responsible for verifying all information about their purchase prior to closing.
Mark Goebel, PA is a REALTOR with Coldwell Banker on 5th avenue in Naples, Florida with 35+ years of visiting and living in Naples. After 25 years at Accenture, Mark retired as a managing director and spends his time helping non profits and building a Naples real estate team with his wife Nan. Talk to Mark and Nan about life in Naples and why they chose this place to live full-time over all others and enjoy Naples real estate.
Contact us to learn more about Naples real estate trends, the florida rental market, Naples design ideas like coastal contemporary and transitional designs or just get a feel for the place like Naples Florida population trends.