Posted on Saturday, March 15, 2014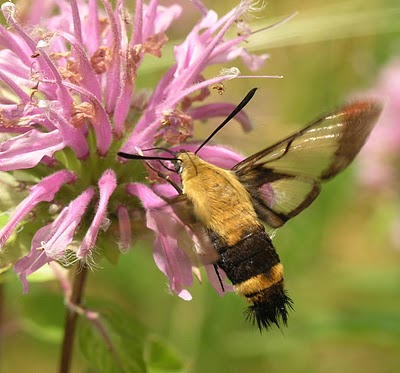 As I sit at my favorite desk in Naples, Florida this morning enjoying a cup of coffee I thought it might be fun to explore growing coffee in the tropical gardens of Naples, Florida. Yes it is possible to grow coffee trees in the United States and with patience and a little help from mother nature you can add these plants to your garden. Besides I need help breaking my Starbucks addiction and want to develop my own organic sources.
A good first step is to travel to a Botanical garden for ideas (http://www.naplesgarden.org/) Here the Naples Botanical Garden offers an opportunity for gardeners to see viable coffee trees. Go back to the Brazilian garden and take a left by that cute little shack and you will see a great Robusta specimen. The waxy leaves and spring flowers would be a nice addition to any garden even if you are not after the coffee. The plants can look a little ugly in January in our dry and fold patches and leaves can have some brown edges and spots.
Your next step to growing coffee trees in your garden will be to chose the coffee cultivar that is going to work best for you. Not all coffee varieties do well in all climates – they are zone specific like almost all other plants and trees. Fortunately the University of Florida has done quite a bit work on this so read up on their work. Talk to local growers and master gardeners for their ideas. Let's take a look at the research for southern Florida.
Firstly, coffee plants are generally divided into the three "races" of Arabica, Robusta and Liberica. According to the University of Florida Generic Arabica is actually considered a race as well as a cultivar. The Fairchild Botanical Garden says Arabica is the best to grow in Florida and accounts for 75-80% of the world's coffee production. Various cultivars of Arabica include:
'Blue Mountain' (UF). This is an Arabica varietal and known in Jamaican varietal according to Wikipedia.
'Maragogipe (UF). Arabica was developed into a varietal called Typica which was later developed into Maragogipe according to Genus Coffea. Another Brazilian. It is known for its very large beans (Wikipedia). Considered a mutation not a varietal due to its sudden appearance on the scene.
'Laurina'(UF). According to the Wall Street Journal this is a naturally low in caffeine coffee and an Arabica derivative. So I think this one is probably out for Naples.
'San Ramon'(UF). Stumptown Coffee Roasters identified this as an Arabica.
'Caturra'(UF). This was a hard one to classify! First you have to know the Bourbon variety was developed from Arabica on Reunion Island, which use to be called Bourbon Island. The Bourbon variety was introduced in Brazil. The Caturra was discovered later as an offshoot of this Bourbon installation. The Caturra is smaller and known for its large production with small stature. Considered a mutation not a varietal due to its sudden appearance on the scene. One of my friends in Naples and a fellow member of the Collections Committee at the Botanical Garden is growing fifty of these plants and selling the beans commercially.
'Sao Bernardo'(UF). A website called Genus Coffea identifies this as an Arabica varietal developed in Brazil from the Typica varietal which was developed from Arabica.
'Cera'. (UF). A website called Genus Coffea identifies this as an Arabica varietal developed in Brazil.
In addition to the Arabica race we also have Robusta and Liberica. Robusta is actually considered a race as well as a cultivar and is viewed as less valuable than Arabica, sold as a lower tiered coffee and harvested from the droppings of the Civet – hah! just like the Morgan Freeman and Jack Nicholson movie (source: University of Florida and Wikipedia). Generic Liberica (F) is considered a race and not generally produced.
Now what to grow for our garden? Much depends on what you can find. You can grow plants from seed or find whole plants. Growing from seed could take a while – perhaps five years for a producing tree. For my garden I chose to grow the Arabica Caturra from Reunion Island and was able to acquire one year old plants. I am also growing the Arabica Yellow Bourbon and Robusta trees from beans.
Growing coffee trees from beans is possible and deserving of a whole article but in short it will take you about 30-45 days to germinate the trees (45 days for me). The beans must be kept in rich medium and kept moist every day. Some gardeners place grass cloth over the top of the soil to keep in moisture. I did not use grass cloth so perhaps my beans would have germinated more quickly using the cloth. The seedings are delicate when germinating so take good care. Not an easy step.
Now where to plant these trees? Under another tree! Direct sun is ok but they are going to require a lot more water in direct sun so consider setting them up under another shady or partial shade tree. My Reunion Island trees are growing under palm trees. Make sure you avoid root and nutrient competition and consider starting these trees off in pots and perhaps keep them in pots permanently for better soil and food control.
What is possible? Eight pounds, maybe ten pounds, of beans per mature tree. There are some great specimens on Pine Island and the Botanical Garden trees are coming along as well. Sun dry the beans in our climate, roast, grind and enjoy. More later on this process in future articles.
These trees are challenging and not often found in local gardens. I encourage you to give it a try and something a little unique to your gardening enjoyment. They look great and with luck, perhaps you can kick the Starbuck's habit.
If you would you like to know more about Naples, Florida lifestyles, our festivals and some great things to do here just give us a call at 239.595.3921. If you want to rent, sell, buy or invest here one day you might download a copy of our eBook Understanding Naples Real Estate https://www.naplesbestaddresses.com/offer/.
Hope to meet and talk with you soon,
Mark Goebel PA & Nan Goebel PA
Co-Founders Naples Best Addresses Team
Coldwell Banker
Mark Goebel, PA and Nan Goebel, PA
REALTOR Coldwell Banker 5th Avenue South
Mobile: 239.595.3921 239.595.3920
NaplesBestAddresses.com
Facebook: NaplesBestAddresses
Youtube http://www.youtube.com/user/naplesbestaddresses?feature=results_main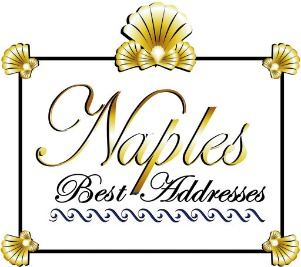 ————————————————————————
No legal, investment, or tax advice is being given in this Blog. Consult with legal, financial and tax professionals before acting on any real estate transaction. Actual real estate price and sales results are subject to market forces and are not completely predictable. The writings of this Blog are intended for the sole use of our clients.
We are pleased to announce a portion of our real estate earnings go to support the The Naples Botanical Garden, Habitat for Humanity Collier County, The Race For The Cure Citrus Ride, The Seacrest Country Day School and The Naples Winter Wine Festival.
Some of the data relating to Naples homes for sale and Naples real estate for sale on the NaplesBestAddresses.com website comes in part from the Broker reciprocity program of M.L.S. of Naples, Inc. The properties displayed here may not be all the properties available through the MLS reciprocity Program. This information is deemed reliable but is not guaranteed. Buyers and sellers are responsible for verifying all information about their purchase prior to closing.
Mark Goebel, PA is a REALTOR with Coldwell Banker on 5th avenue in Naples, Florida with 35+ years of visiting and living in Naples. After 25 years at Accenture, Mark retired as a managing director and spends his time helping non profits and building a Naples real estate team with his wife Nan. Talk to Mark and Nan about life in Naples and why they chose this place to live full-time over all others and enjoy Naples real estate.
Contact us to learn more about Naples real estate trends, the florida rental market, Naples design ideas like coastal contemporary and transitional designs or just get a feel for the place like Naples Florida population trends.