Posted on Monday, October 06, 2014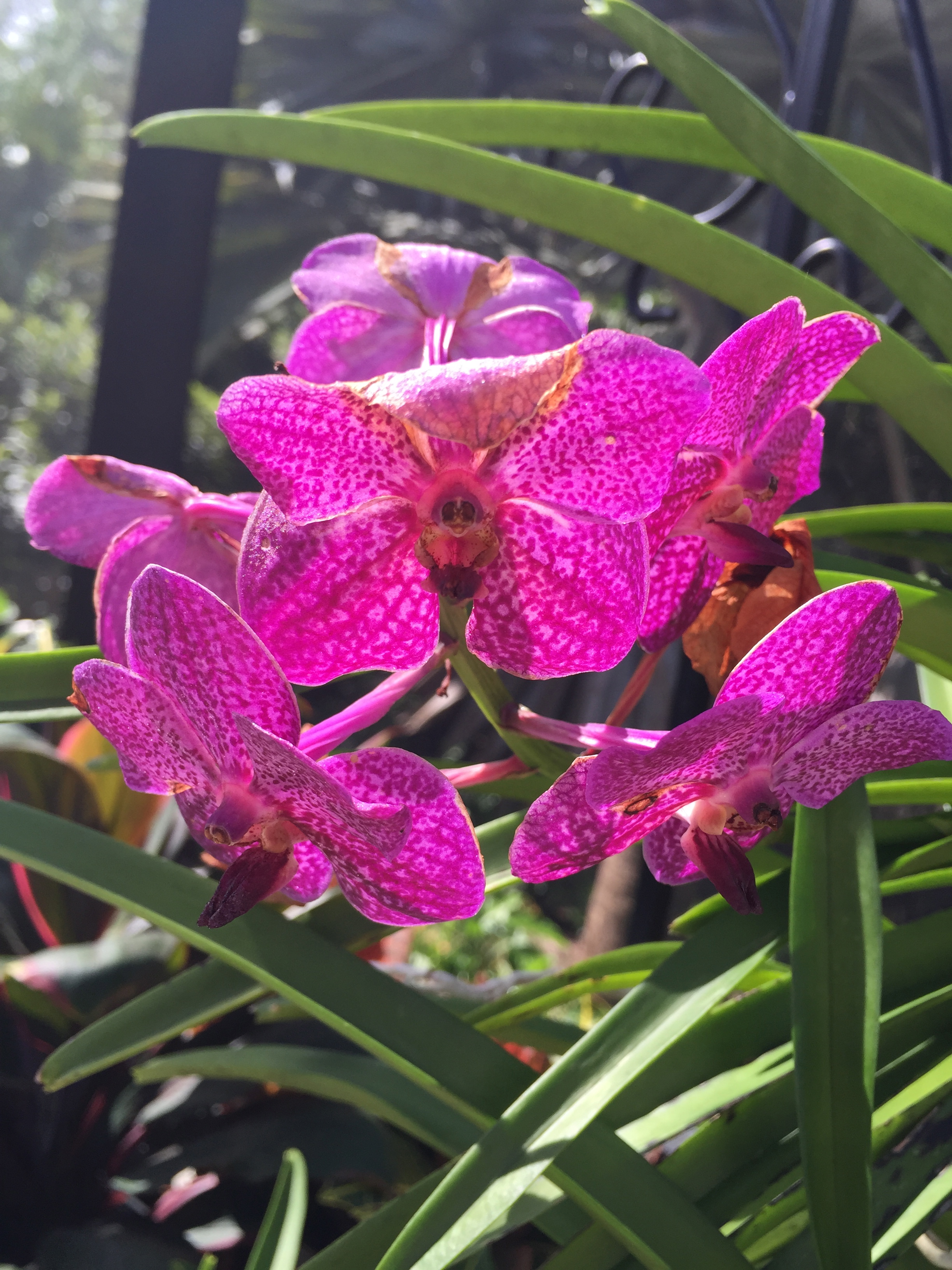 Look at this beautiful Vanda variety above in full bloom this morning. I hope it brightens your Monday morning.
Two years ago in late October we added to our orchid collection with the purchase of several beauties in full bloom. Ascocendas, Vandas, a denobrium and an oncidium or two. Here we are again in October and these plants are in bloom again. Two years older, these plants have grown somewhat larger with more developed roots in the case of the ascocendas and vandas and somewhat larger in the potted varities.
In my experience orchids have their own routine. They seem to bloom about the same time or times of the year, they tend to go dormant at the same time and the cycle seems more about the individual plant than the species.
Look at this beautiful Ascocenda variety below. These are the second set of blooms on this plant this month. It seems to be pretty happy this year. It blooms every October.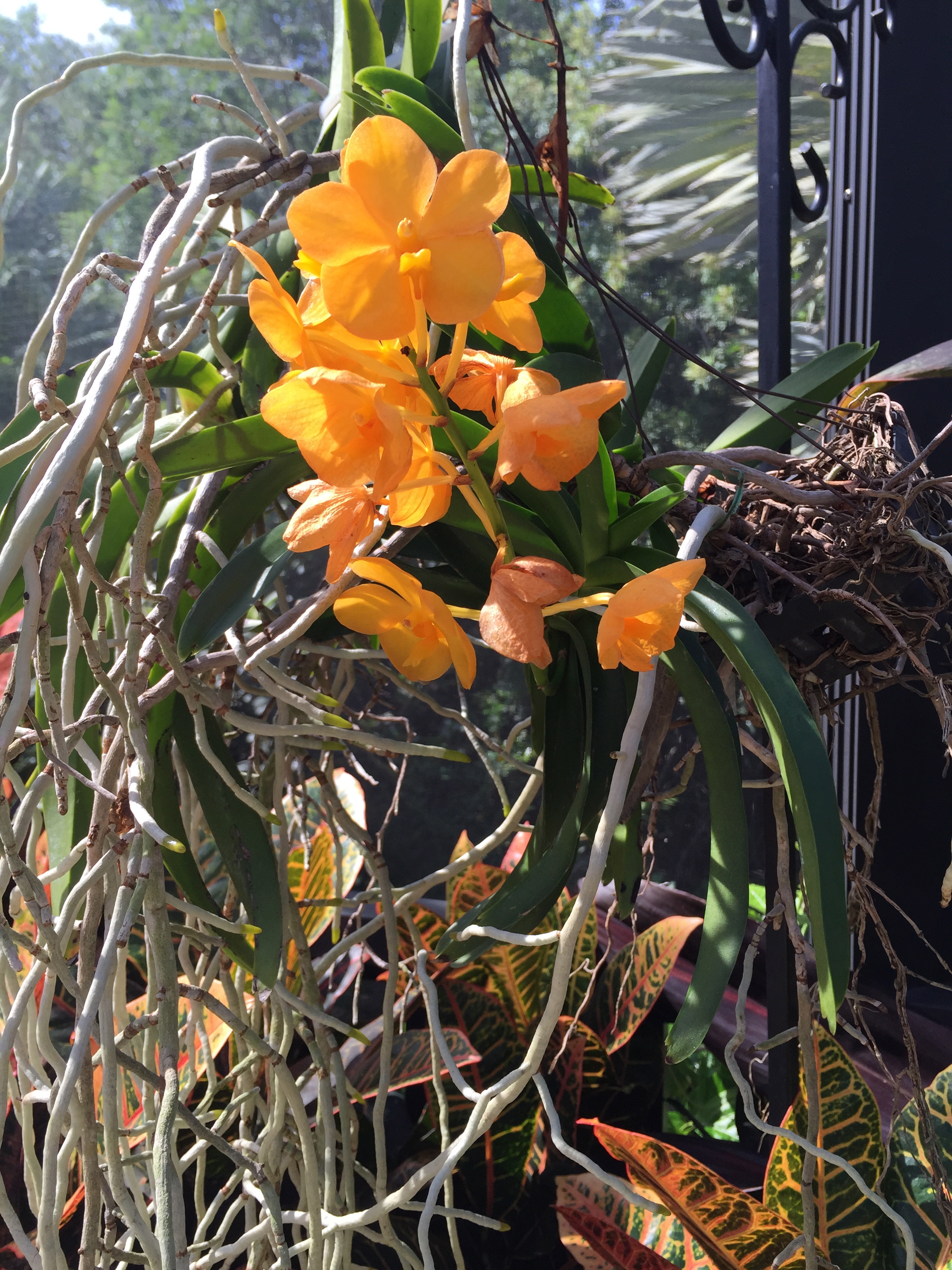 I am told some of these orchid species may live 50-75 years which is all right with me. I like to think I can keep plants like this one going and they will offer up blooms like this once or more a year.
Although some folks do not feed their orchids mine seem most happy with a monthly feeding of a liquid fertilizer mixed in water. I spray all the orchids with this mixture. In the cases of the potted varieties I put in a time release solid product. I would like to say this works well in all cases but it does not. I still lose my fair share of orchids, especially the phals (which are supposed to be the easiest to grow) and I have a few other plants which just look sick most of the time. But then I am rewarded with several beautiful results.
The hanging varieties are my favorite as I like the root structures as well as the flowering patterns. Every once in a while I will see a terrestrial variety like this heart shaped plant below. They are a great addition to a table arrangement and are fairly happy on a shaded rack when not in bloom.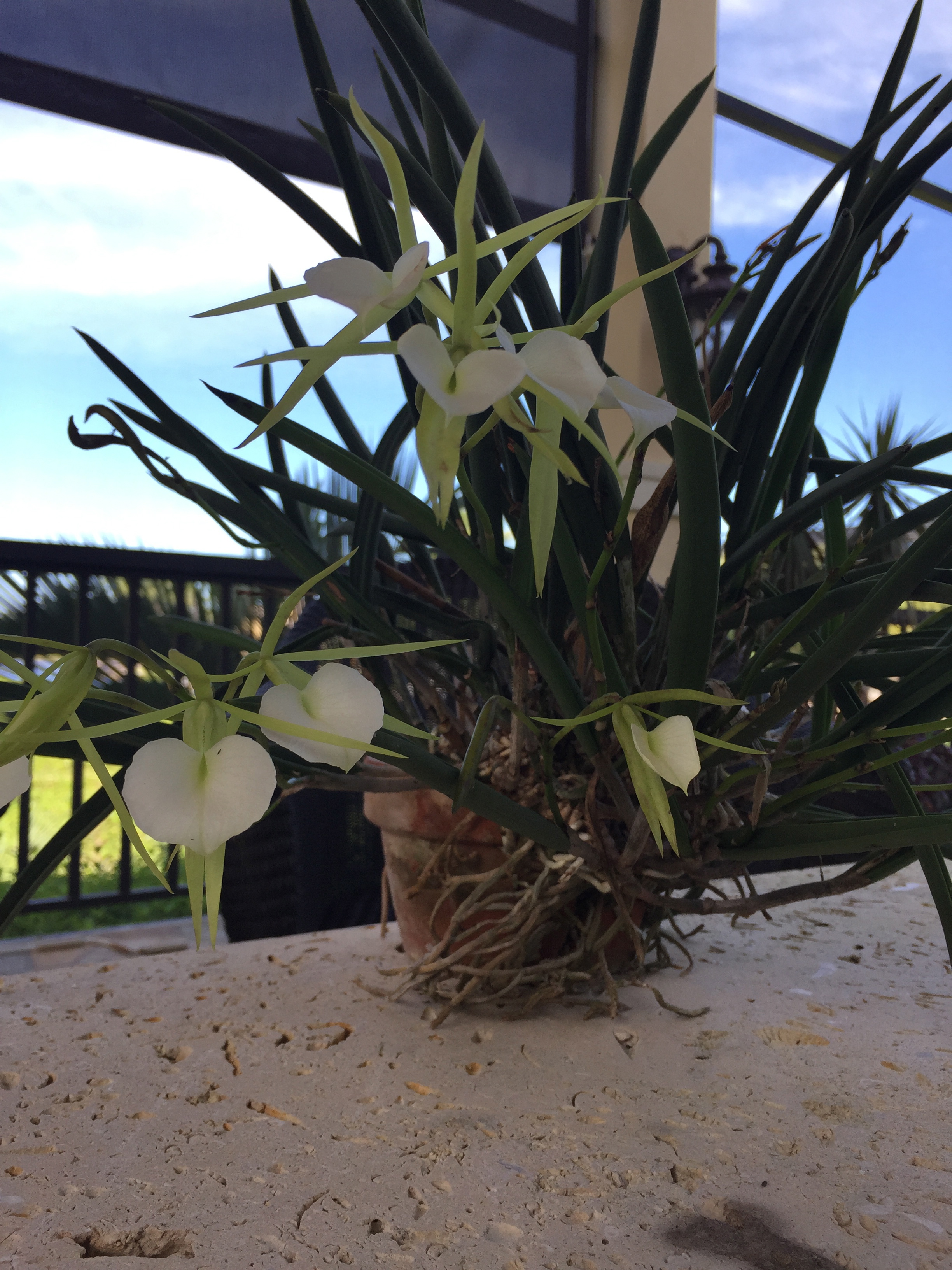 My favorite terrestrial variety are the Oncidiums. They deliver some amazing blooms in the most smallest of plants. This plant of mine below is a great example.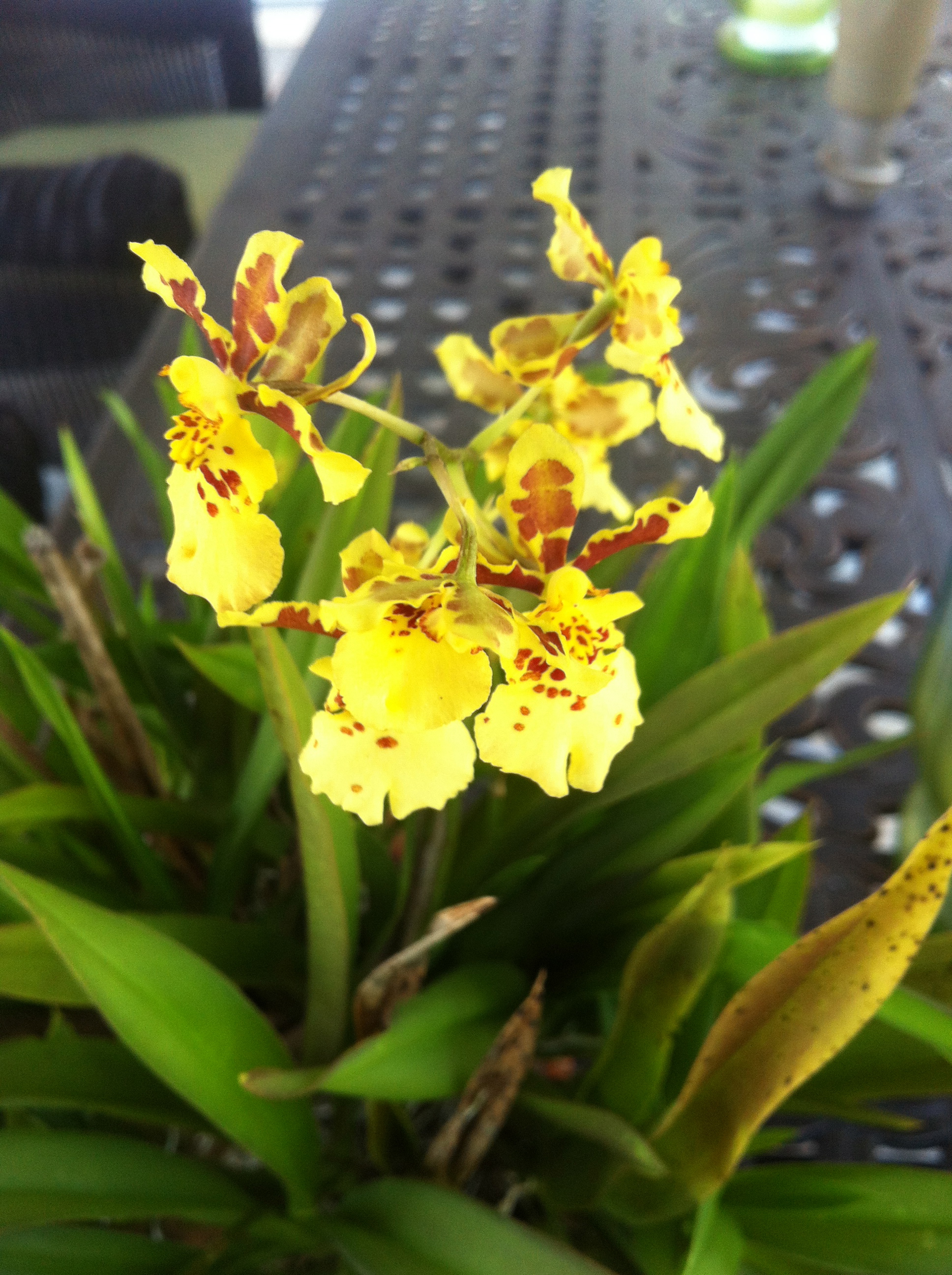 I highly recommend the Naples Botanical Garden as a place to learn and enjoy tropical garden. Please see their website at http://www.naplesgarden.org/. The Garden posted some of their events for the coming season. I also could recommend some private tropical gardeners for help on specific plants or fruiting trees. Just contact me through our website at NapelsBestAddresses.com and I will be happy to help you out.
This Gold Digger variety below is another nice example of a terrestrial and wow what beautiful blooms this year.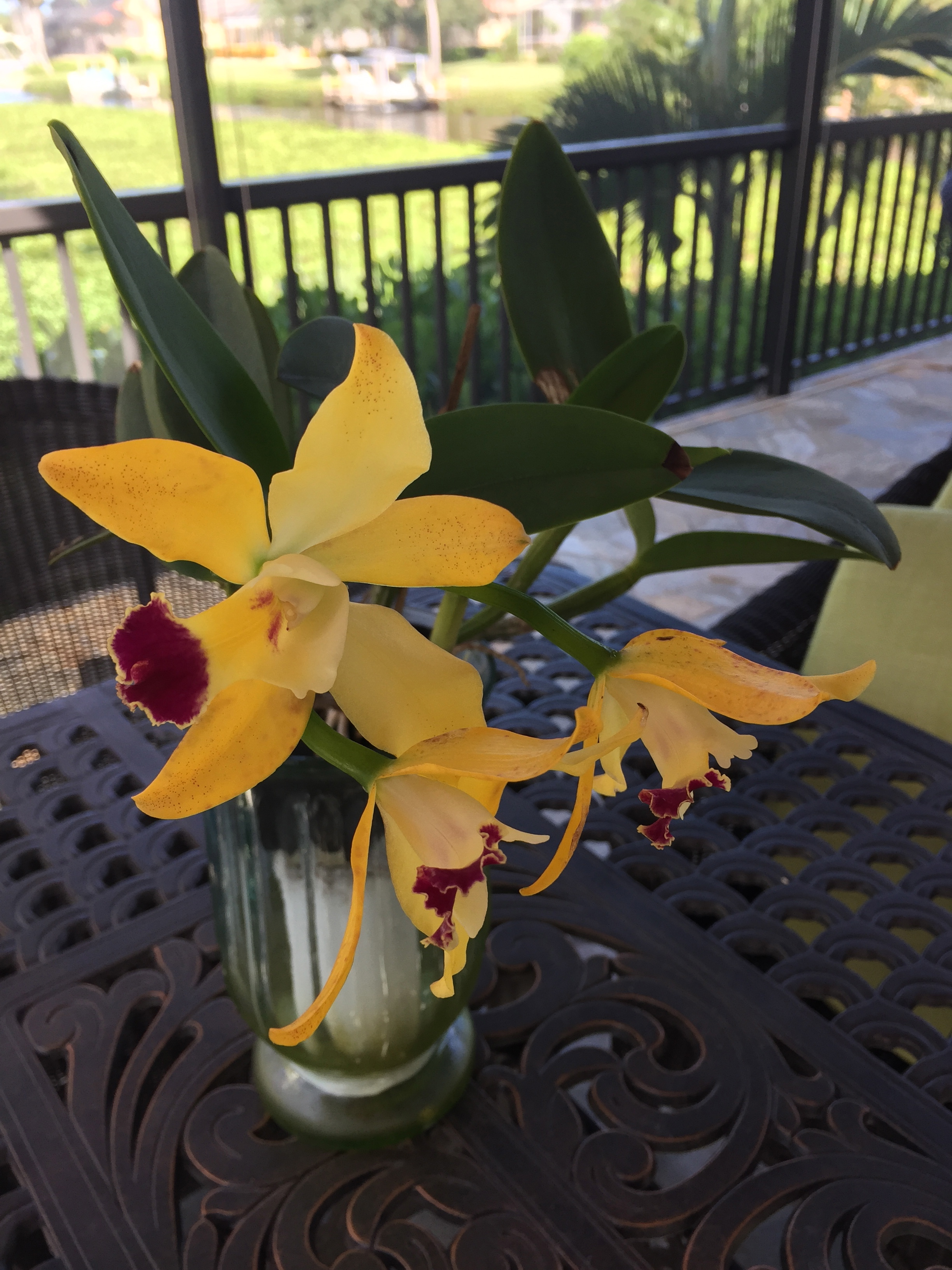 I will conclude by again reminding our readers I do not have a "green thumb" but find growing orchids (after doing a little homework) is not that difficult and you will like the results.
Want to keep up with all the latest lifestyle and real estate news in Naples, Florida? Please sign up with us at https://www.naplesbestaddresses.com/signup.php and we would be pleased to keep you in the loop and contact us with any questions you may have on the area.
Until next time,
Mark Goebel PA, Nan Goebel PA and David Goebel, PA
Co-Founders of the Naples Best Addresses team
Coldwell Banker

REALTORS at Coldwell Banker 5th Avenue South
Mobile: 239.595.3920 (Nan) 239.595.3920 (Mark) 239.285.2038 (David)
NaplesBestAddresses.com
Facebook: NaplesBestAddresses
Youtube http://www.youtube.com/user/naplesbestaddresses?feature=results_main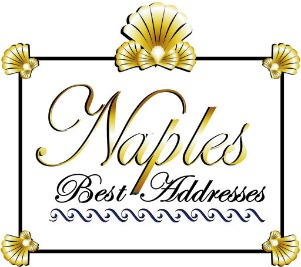 ————————————————————————
No legal, investment, or tax advice is being given in this Blog. Consult with legal, financial and tax professionals before acting on any real estate transaction. Actual real estate price and sales results are subject to market forces and are not completely predictable. The writings of this Blog are intended for the sole use of our clients.
We are pleased to announce a portion of our real estate earnings go to support the The Naples Botanical Garden, Habitat for Humanity Collier County, The Race For The Cure Citrus Ride, The Seacrest Country Day School and The Naples Winter Wine Festival.
Some of the data relating to Naples homes for sale and Naples real estate for sale on the NaplesBestAddresses.com website comes in part from the Broker reciprocity program of M.L.S. of Naples, Inc. The properties displayed here may not be all the properties available through the MLS reciprocity Program. This information is deemed reliable but is not guaranteed. Buyers and sellers are responsible for verifying all information about their purchase prior to closing.
Mark Goebel, PA is a REALTOR with Coldwell Banker on 5th avenue in Naples, Florida with 35+ years of visiting and living in Naples. After 25 years at Accenture, Mark retired as a managing director and spends his time helping non profits and building a Naples real estate team with his wife Nan. Talk to Mark and Nan about life in Naples and why they chose this place to live full-time over all others and enjoy Naples real estate.
Contact us to learn more about Naples real estate trends, the florida rental market, Naples design ideas like coastal contemporary and transitional designs or just get a feel for the place like Naples Florida population trends.