Posted on Friday, April 25, 2014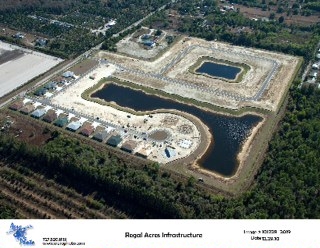 In a continuing series on real estate information gained this week we would like to report on views from a national real estate developer. With the shortage of inventory and a run up in sales since 2009 the "big boys" as we like to call them have come to town and are breaking ground on a variety of projects – and wow are the newly constructed homes ever selling. Let's take a look at what we are learning.
As you may know on Monday this week my co-founder and I attended the Naples Area Board of Realtors real estate conference at the Waldorf. One of the speakers we found particularly interesting was Russell Smith of Lennar Homes. He shares a number of points on the market which we believe will be of interest and useful to our clients.
Russell stated the real estate market is "recovering but not yet recovered." We agree with him and can point to 2009 as the earliest part of the recovery. We also look at data from the peak years see we have a ways to go yet. Higher mortgage rates and tighter credit (probably a good thing) is holding us back from those boom-boom years.
Russell went on to say per capita building permits are still down and we have the lowest rate of home ownership since 1974. This surprises a bit although we understand many people lost their homes in the down turn. We know building permits are again up – but down on per capita basis? That is interesting. We have more people here, we are growing and evidently the arrival rate of new folks is greater than new permit growth. You would think this would imply more new building to follow soon.
Builder confidence has rebounded implying we will see more new projects. In fact the inventory of finished vacant homes is less than one month. As our readers have learned anything under twelve months inventory tends to support price increases. No wonder we are seeing well priced homes in newly constructed projects (Treviso Bay, Fiddlers Creek, Twin Eagles for example) to be selling very well. )
Development rights are a head wind to new growth – and a bit of explanation is required here. Development rights are a part of any property and limit the amount of building which may occur on the land. Some parcels, such as those closer to town have fewer development rights. Parcels in out lying areas have more rights. But, and it is a big but, these development rights are transferable. You can buy them up and move them around from parcel to parcel.
So … if you wish to develop lots of homes on a parcel close to town you might buy an outlying parcel, strip it of its development rights, transfer those rights to your closer-to-town parcel and build away. There are good reasons for this system but for now let us just say the cost of development just went up. Why? Well you have to buy more land just to develop the land you already have. We will see if the demand for new homes can overwhelm these costs.
All in all, a near term bright future for new development with the headwinds of land and credit availability. Looks like 2014-2015 will be good years for new construction to us – beyond that we will have to see. Look for rising prices due to scarcity to pinch demand in future years.
If you would like to know more about things to do here in Naples, Florida or if we may help you with any of your real estate needs please give us a call at 239.595.3921. Also consider reading our book "Understanding Naples Real Estate" to get you started on your real estate search https://www.naplesbestaddresses.com/offer/.
Hope to meet and talk with you soon,
Mark Goebel PA & Nan Goebel PA
Co-Founders Naples Best Addresses Team
Coldwell Banker
Mark Goebel, PA and Nan Goebel, PA
REALTOR Coldwell Banker 5th Avenue South
Mobile: 239.595.3921 239.595.3920
NaplesBestAddresses.com
Facebook: NaplesBestAddresses
Youtube http://www.youtube.com/user/naplesbestaddresses?feature=results_main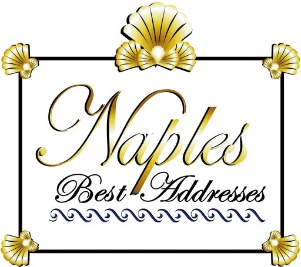 ————————————————————————
No legal, investment, or tax advice is being given in this Blog. Consult with legal, financial and tax professionals before acting on any real estate transaction. Actual real estate price and sales results are subject to market forces and are not completely predictable. The writings of this Blog are intended for the sole use of our clients.
We are pleased to announce a portion of our real estate earnings go to support the The Naples Botanical Garden, Habitat for Humanity Collier County, The Race For The Cure Citrus Ride, The Seacrest Country Day School and The Naples Winter Wine Festival.
Some of the data relating to Naples homes for sale and Naples real estate for sale on the NaplesBestAddresses.com website comes in part from the Broker reciprocity program of M.L.S. of Naples, Inc. The properties displayed here may not be all the properties available through the MLS reciprocity Program. This information is deemed reliable but is not guaranteed. Buyers and sellers are responsible for verifying all information about their purchase prior to closing.
Mark Goebel, PA is a REALTOR with Coldwell Banker on 5th avenue in Naples, Florida with 35+ years of visiting and living in Naples. After 25 years at Accenture, Mark retired as a managing director and spends his time helping non profits and building a Naples real estate team with his wife Nan. Talk to Mark and Nan about life in Naples and why they chose this place to live full-time over all others and enjoy Naples real estate.
Contact us to learn more about Naples real estate trends, the florida rental market, Naples design ideas like coastal contemporary and transitional designs or just get a feel for the place like Naples Florida population trends.