Posted on Wednesday, August 14, 2013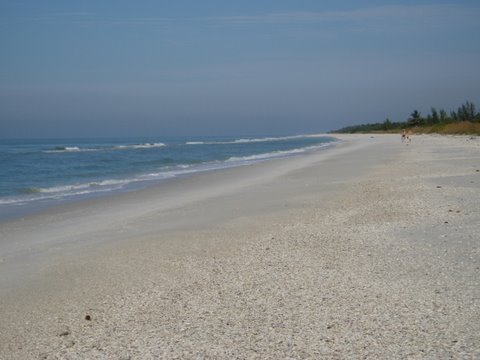 Many times people come to Naples for the first time and see our wonderful beaches and resort living. Most however miss the rich history – thousands of years of native Americans, settlement, environmental wonders and battles all shaping our wonderful town.
Here are some of our favorite titles:
1) Naples Florida: Images of America. Paperback
by Lynne Howard Frazer (Author) , Naples Historical Society (Author). This is an excellent book in my view as it contains some of the best historial images of the area which adds quite a bit to the story. Just to look at Naples in its infancy as an ocean-access only enclave with a few cottages, a private school and visitors who topped the list of the early 1900's power and social circles.
2) Everglades River of Grass 60th Anniversary Edition Hardcover
by Marjory Stoneman Douglas (Author). Marjory Stoneman is recognized as perhaps the greatest proponent of everglades restoration. No longer with us Marjory's tales of an ecosystem unique in the world and right down the road is well worth a read.
3) The Swamp: The Everglades, Florida, and the Politics of Paradise Paperback by Michael Grunwald. The Swamp is another good "everglades" read. Grunwald does a fine job painting the broad view of the economic and political forces shaping our local environment. Read of the straightening of rivers and the building of canals to a complete reversal to restore water flows and aquifers.
4) Killing Mister Watson by Peter Matthiessen. A dark title for a dark book, but one of the best historical accounts of life of in the ten thousand islands. THese barrier islands start at Marco and continue on through the tip of Florida. Just after the civil wars many families tried to homestead this hostile region. All failed but structures remain of these old days. Read of life in the islands in the old days
5) Totch: A Life in the Everglades Paperback
by Loren G. Brown. If "Watson" is too dark you will love this book. Totch is an autobiography (that's right, Totch is the fellow's name). Poorly educated and raised in the ten thousand islands read this tale of one man's life in the modern era as he tries to make a living – legally and illegally – in modern times in these islands. The writing style is a little rough given the author's education but the story is brilliant given the author's uncanny ability to survive day to day.
6) When Peacocks were Roasted and Mullet was Fried Hardcover
by Doris Reynolds. As fun as the title, read up on life in Old Naples. Fun stories by locals and long running families.
7) The Calusa and Their Legacy: South Florida People and Their Environments (Native Peoples, Cultures, and Places of the Southeastern United States).
by Darcie A. Macmahon (Author) , William H. Marquardt (Author). The Calusa were the original inhabitants of Naples. It is their shell mounds we still see thousands of years later. I find it remarkable an advanced civilization existed here thousands of years ago. Not to be confused with modern tribes the Calusa, now extinct, developed an advanced society on the backs of a hunter gatherer culture. Only three civilizations in history world wide were capable of these advancements without agricultural. read how they did it. Read how they defeated the Spanish militarily, including the successful assault on Ponce De Leon near Tampa.
Contact us at NaplesBestAddresses.com – we would be pleased to tell you more of our history and the wonderful life and times here.