Posted on Tuesday, February 04, 2014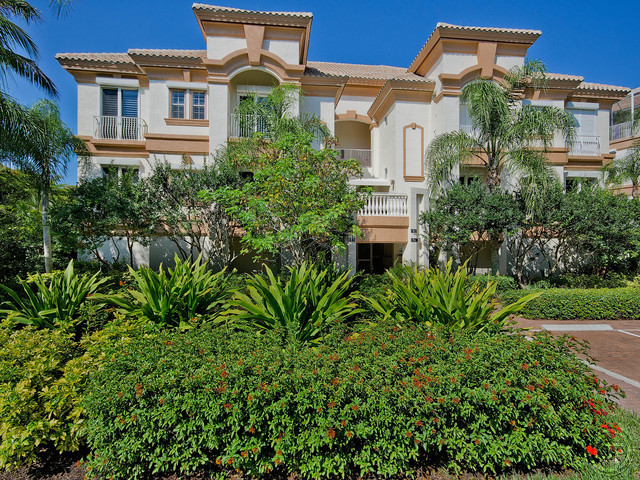 So yesterday we had two requests to see one of our listings on Gulfshore Boulevard North – nice, but what was interesting were the conversations. Both were "downsizing" and both were considering their adult children in the process – either as future visitors or co-habitants. We are seeing a lot of single home buyers switch to condos for convenience – and volumes and prices are on the way up. These folks are tired of the upkeep, or they are slowing down a bit, or they just want to travel more and leave fewer worries behind.
Let's take a look at the Naples, Florida condo market this morning and see how the market is doing. The short answer? Booming.
There are 2,494 active condo listings in the Matrix system for the All Naples Area with 1,327 closed in last 4 months – so an inventory or supply level at this sales pace of 7.5 months. Nice, below twelve months, so we would say this should be supportive of prices.
Now let's look at the prices – BOING! The price median is up over 25% in the last twelve months. The price rise is bringing more sellers to the market as we can see a big jump in active listings. Sellers waiting for sunnier days to sell their place are finally coming to market.
With the increase in the number of units – are they really selling? Yep. Days on market fell from 120 days last year to about 50 days in the last twelve months in the face of rising prices. Ok, wow, these things are moving again.
Now you may be saying how in the world am I going to find a place to buy if the market is booming again. Or if you are a seller you may be licking your chops thinking you are going to unload your place at a big price. Maybe. But as we like to say all real estate markets are local, real local, by street by building by price level …. Here are a few differences and there are many more:
If you are looking for gulf frontage for example you are going to find a softer and slower market with inventories up to 9.9 months of supply.
Going for a pricier condo? Softer still with inventories of 16 months and we expect not much support for current prices.
How about under $300,000 condos? Now you are in the red hot zone with inventories of only 5.7 months and supportive of price increases.
We didn't mention differences by location, size, on a golf course – and what about pet friendly? The conclusions? The overall condo market is great right now but watch for important differences. Difference which might mean a lot to you. Buyers might offer less and sellers might be more willing to haggle than you might think.
If you are looking to buy or sell a condo in Naples right now we can help you figure it out. Get with us and we will sort though your own objectives and the individual market today for your particular property.
If you would you like to know more about Naples, Florida or things to do while living or visiting here just give us a call at 239.595.3921. Or if you like download a copy of our free eBook Understanding Naples Real Estate https://www.naplesbestaddresses.com/offer/
Hope to meet and talk with you soon,
Mark Goebel PA & Nan Goebel PA
Co-Founders Naples Best Addresses Team
Coldwell Banker
Mark Goebel, PA and Nan Goebel, PA
REALTOR Coldwell Banker 5th Avenue South
Mobile: 239.595.3921 239.595.3920
NaplesBestAddresses.com
Facebook: NaplesBestAddresses
Youtube http://www.youtube.com/user/naplesbestaddresses?feature=results_main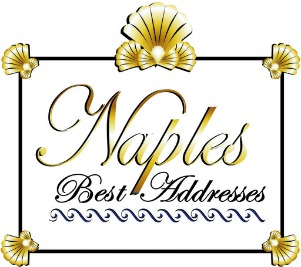 ————————————————————————
No legal, investment, or tax advice is being given in this Blog. Consult with legal, financial and tax professionals before acting on any real estate transaction. Actual real estate price and sales results are subject to market forces and are not completely predictable. The writings of this Blog are intended for the sole use of our clients.
We are proud supporters of The Naples Botanical Garden and Habitat for Humanity
Some of the data relating to Naples homes for sale and Naples real estate for sale on the NaplesBestAddresses.com website comes in part from the Broker reciprocity program of M.L.S. of Naples, Inc. The properties displayed here may not be all the properties available through the MLS reciprocity Program. This information is deemed reliable but is not guaranteed. Buyers and sellers are responsible for verifying all information about their purchase prior to closing.
Mark Goebel, PA is a REALTOR with Coldwell Banker on 5th avenue in Naples, Florida with 35+ years of visiting and living in Naples. After 25 years at Accenture, Mark retired as a managing director and spends his time helping non profits and building a Naples real estate team with his wife Nan. Talk to Mark and Nan about life in Naples and why they chose this place to live full-time over all others and enjoy Naples real estate.
Contact us to learn more about Naples real estate trends, the florida rental market, Naples design ideas like coastal contemporary and transitional designs or just get a feel for the place like Naples Florida population trends.