Posted on Tuesday, January 14, 2014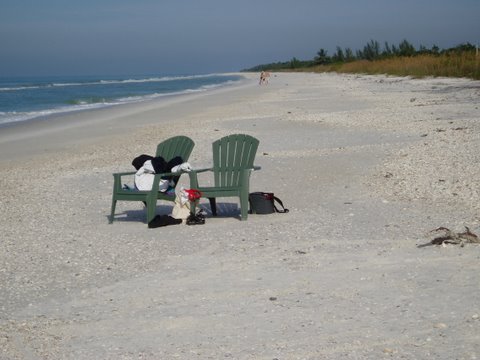 More and more people are arriving in Naples and in Collier County these days. The migration is back on with an improving economy and the improvement of northern real estate markets are allowing people to sell their homes. Confidence seems to be growing again and local markets are improving. I thought it would make sense to share some of the most common reasons for moving we hear from buyers.
The first and most obvious reason is climate. At this time of year northern buyers look longingly at our temperatures and gain interest. What might not be so obvious is how much warmer Naples can be than the rest of Florida. Many times Naples is five degrees warmer than Tampa – our neighbor to the north. Along our coasts we have never seen a freeze. Gardeners rejoice in our seasons not to mention beach goers.
We have no personal income taxes in Florida. Want to give yourself a raise? You might move here. Consult your tax professional before making any moves as we are not tax professionals and do not give tax advice. How does the state stay afloat with no personal income taxes? Sales taxes primarily. Strong tourism allows us to implement a sales tax model. Does it work? Yep. State wide surplus last year again. Imagine that.
People find it is ok to be a part timer here. Do you want to commute to your up north job? Do you want to live here but travel a lot for many weeks? Do you want a second or third home here? Do you want to live here and rent up north? Naples is geared for this. You will not be alone. In fact, the history of Naples is one of part-time living when folks arrived at the pier on the Gulf and stayed for season. There are many, many local service providers which allow you to leave your place – they will take care of things while you are gone.
There is more to do here than you think. This is not some sleepy little retirement hamlet. Start a business or run your business from here. Sports abound.. Golf, tennis, fishing, swimming, cycling, triathlons, duathlons are all here to name a few. In fact we have the world champion iron man over 50 right here in town.
Yes we have great culture. The Phil boasts some find performing arts, our Botanical Garden is a favorite of mine, art and art fairs are easily found. Yes you can participate as well. Our community theater welcomes try outs and you can even be a stage hand if you would like. Finally our non-profits – over 100 now – provide many opportunities to build some significance into your life.
Our pace of life allows you to slow it down here. Don't want to slow down? That is ok, go back to the prior paragraph and ramp it up. But that relaxed, coastal life is here as well. Kick it back, walk the beaches, garden, paint, grill out every night, soak up the sun and reduce the stress in your life. Every day or just now and then – you pick.
Why not buy here and rent up north? One pattern we see is people rent here, sometimes for several years before they buy. Renting gives them a chance to learn more about the area before they make a purchase and this makes a lot of sense to us. Why not flip the idea around and buy here and rent up north once you get settled? Frankly you can find a nice rental up north in most places and free up some cash and time. Many times renting a whole house is still far less costly than owning one and you save personal time by avoiding all those maintenance projects. Trade fix up for southern living. You can still be in the old neighborhood or your favorite up north city and rent but come back here as a home base. Why you could even change it up and try out renting in different up north cities working off your home base here. Why not? Think differently.
Would you like to know more about Naples Real Estate or things to do while living or visiting here? Just give us a call at 239.595.3921. Or if you like download a copy of our free eBook Understanding Naples Real Estate https://www.naplesbestaddresses.com/offer/ more some more answers.
Hope to meet and talk with you soon,
Mark Goebel PA & Nan Goebel PA
Co-Founders Naples Best Addresses Team
Coldwell Banker
Mark Goebel, PA and Nan Goebel, PA
REALTOR Coldwell Banker 5th Avenue South
Mobile: 239.595.3921 239.595.3920
NaplesBestAddresses.com
Facebook: NaplesBestAddresses
Youtube http://www.youtube.com/user/naplesbestaddresses?feature=results_main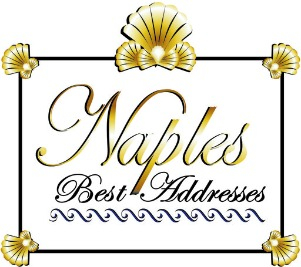 ————————————————————————
No legal, investment, or tax advice is being given in this Blog. Consult with legal, financial and tax professionals before acting on any real estate transaction. Actual real estate price and sales results are subject to market forces and are not completely predictable. The writings of this Blog are intended for the sole use of our clients.
We are proud supporters of The Naples Botanical Garden and Habitat for Humanity
Some of the data relating to Naples homes for sale and Naples real estate for sale on the NaplesBestAddresses.com website comes in part from the Broker reciprocity program of M.L.S. of Naples, Inc. The properties displayed here may not be all the properties available through the MLS reciprocity Program. This information is deemed reliable but is not guaranteed. Buyers and sellers are responsible for verifying all information about their purchase prior to closing.
Mark Goebel, PA is a REALTOR with Coldwell Banker on 5th avenue in Naples, Florida with 35+ years of visiting and living in Naples. After 25 years at Accenture, Mark retired as a managing director and spends his time helping non profits and building a Naples real estate team with his wife Nan. Talk to Mark and Nan about life in Naples and why they chose this place to live full-time over all others and enjoy Naples real estate.
Contact us to learn more about Naples real estate trends, the florida rental market, Naples design ideas like coastal contemporary and transitional designs or just get a feel for the place like Naples Florida population trends.