Posted on Friday, August 30, 2013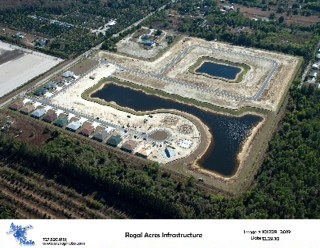 As readers of the blog know the answer to this question very much depends on where you live. All real estate is local. The national trends and headlines are interesting but you must look at each local market.
For example some of the local markets first to plunge in the real estate down turn have rebounded so strongly inventories are in short supply and foreclosures – as tough as they are – would be helpful to eager buyers. In other areas the rebound is slow in coming or stalled and more foreclosures would be most unwelcome.
Let's take a look at Naples, Florida the market we know best here at NaplesBestAddresses.com. I would like to recommend an article to you in the Naples Daily News speaking to the shadow inventory affect – please see http://www.naplesnews.com/news/2013/aug/30/shadow-housing-inventory-collier-lee-real-estate/). They have a good point of view I believe.
We would also like to provide our own analysis to answer the question regarding foreclosures providing relief to our short supplies. Our very short answer is more foreclosures would help as inventories are short here – and we have plenty of bank owned properties left to go
Here are the numbers as we see them. With 2,292 properties sold in the last 90 days and only 3,883 properties for sale today approximate inventory levels are 6.7+ months (Matrix SWFL Data). Not bad, in fact very good. But … how many new foreclosed properties are coming our way? According to RealtyTrac there are currently 3,970 properties in Naples, FL in some stage of foreclosure (default, auction or bank owned). Wow – the "shadow inventory" is about equal to the current inventory.
So how do we look at this? First it is very difficult to tell how quickly the bank owned properties will be available for sale so do not see them as some significant supply threat. Some bank owned properties are close to entering the market, some need to wind their way through our statutory process – slower than most states – and for some properties the banks may just wait out and never sale. Remember too on average one in eight are going to sell "short" normally as folks just need to sell or move on and will not or cannot wait for the foreclosure.
Worst case – things look pretty darn good. Why? If all the properties came on the market at once – which they will not – our inventory would be slightly above one year which is very manageable. More likely we are going to stay in the six month range as the trend for fewer new foreclosures decreases, the banks just dribble them out and buying rates increase.
That's our view. Please let us know if you would like to talk about the Naples, Florida market or if you would like help buying or selling your home. Stop by online at NaplesBestAddresses.com to contact us, search properties, view local events, check out our references or just read our blog regarding Naples Florida real estate and lifestyles.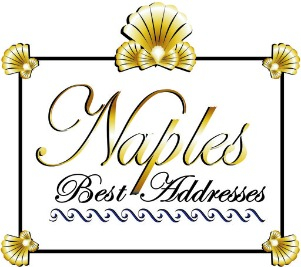 ————————————————————————
No legal, investment, or tax advice is being given in this Blog. Consult with legal, financial and tax professionals before acting on any real estate transaction. Actual real estate price and sales results are subject to market forces and are not completely predictable. The writings of this Blog are intended for the sole use of our clients.
Some of the data relating to Naples homes for sale and Naples real estate for sale on the NaplesBestAddresses.com website comes in part from the Broker reciprocity program of M.L.S. of Naples, Inc. The properties displayed here may not be all the properties available through the MLS reciprocity Program. This information is deemed reliable but is not guaranteed. Buyers and sellers are responsible for verifying all information about their purchase prior to closing.
Mark Goebel, PA is a REALTOR with Coldwell Banker on 5th avenue in Naples, Florida with 35+ years of visiting and living in Naples. After 25 years at Accenture, Mark retired as a managing director and spends his time helping non profits and building a Naples real estate team with his wife Nan. Talk to Mark and Nan about life in Naples and why they chose this place to live full-time over all others and enjoy Naples real estate.
Coldwell Banker
Mark Goebel, PA
REALTOR Coldwell Banker 5th Avenue South
Mobile: 239.595.3921
NaplesBestAddresses.com
Facebook: NaplesBestAddresses
Youtube http://www.youtube.com/user/naplesbestaddresses?feature=results_main