Posted on Monday, February 02, 2015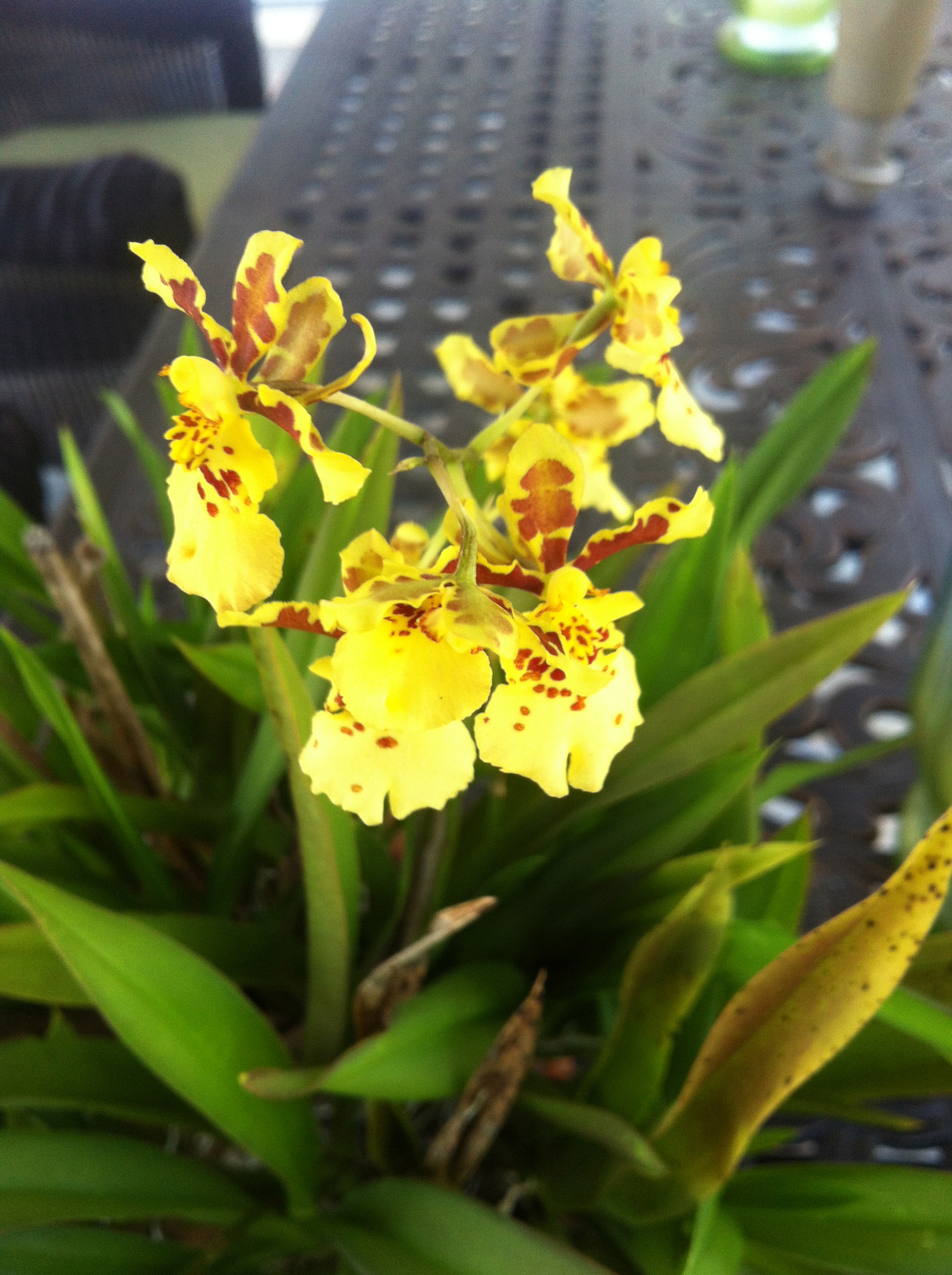 (one of my oncidiums in full bloom)
A cleansing lemon drink fresh off the tree each morning, an orange when you want it and blooms on the mangos and loquat tree showing signs of more to come. All organic. No herbicides, insecticides, fungacides, anything-a-cides. Good for you and all in your back yard. In the dead of winter. Naples is a tropical gardening paradise.
Part of the Naples lifestyle is the enjoyment of our surrounding tropical world. Oranges, lemons, mangos, avocado, loquat, Surinam and Brazilian cherries, bananas, lychee, pineapples, passion fruit and figs – all growing outside my office door in my yard and I knew nothing of gardening before moving here. You could do it too. It is not difficult and you improve your diet and mental health in the process. Not bad.
Also in town we have the Naples Botanical Garden. They are the real pros. The garden opened up its doors after a multi-month renovation this past Fall and wow what an upgrade. We are supporters of the garden and encourage all of you year round residents and seasonal visitors to take a look at the new garden. With 100,000+ visitors last year you will be in good company.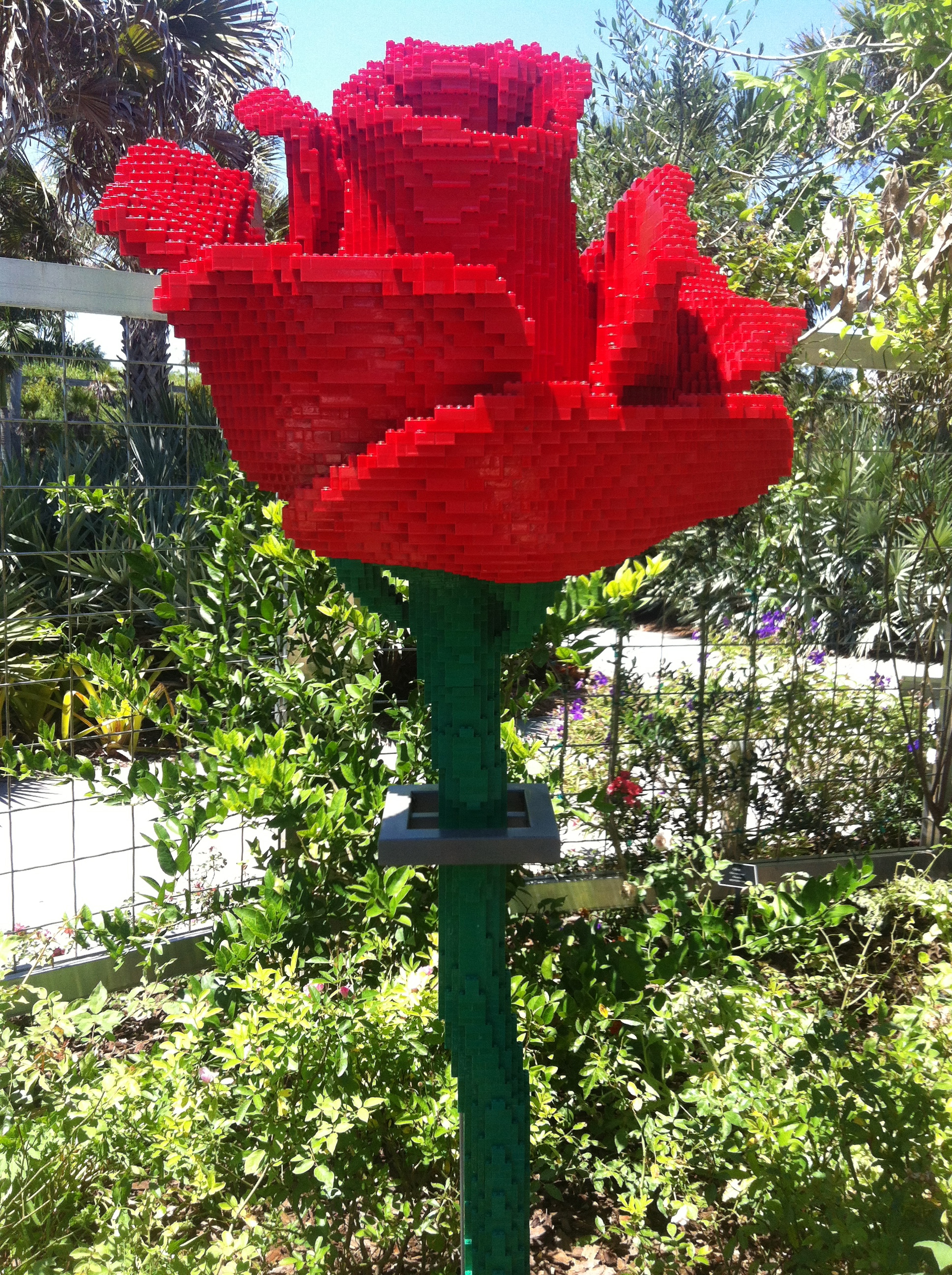 (a "LEGO" rose on display in the Garden)
Larger than Fairchild and Sarasota, the Naples Botanical Garden is the relatively new kid on the street with some early big results and big dreams to follow. Florida Gulf Coast already co-locates here and the on site research is amazing. I encourage you to go on the garden's web site at and take it all in (http://www.naplesgarden.org/). It will brighten up your winter day!
In terms of your own garden you have all the makings of success right here in town in your backyard. On-water Naples living has never seen a hard freeze so you are good year round for outdoor plants. After several years of experimentation let me show you a few easy plants and trees to start with.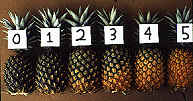 (yes you can grow your own pineapples here)
I think the easiest plant to grow here is the pineapple. My twelve plants produce three to four pound fruit each year and people seem to love them. You can start with store-bought fruit and propagate them or you can purchase plants from the Botanical Garden. They do not need much food. Give them a little water in the dry season and in summer they are fine on their own. Bring them in to the Lanai for final fruiting to keep them away from the animals.
(my Springfield Mango flowering up to make some delicious fruit for the July festival)
Mangos are the next easiest. Plant one of these and have fruit for years. They last for years and years, are pest resistant, and require modest amounts of care. Go to the Mango festival in July and sample all the different types of fruit then order the variety you like. A mature tree can easily produce fifty mangos or so.
(you can grow huge Avocado's here rich in omega-3 oils)
For the third easiest I would say the Avocado. I got off to a slow start with mine (plan them in the right place and away from other plants and tress) and you will enjoy lots of avocados for years to come. There are three main varieties so research them for taste, size, care and health benefits (some have a lot more omega-3 than others). Get ready of delicious salads and home-made guacamole.
Now for the harder varieties. As it turns out all citrus trees are tough to grow now. Due to a disease called "greening" we are witnessing the demise of the citrus industry. With out intervention and I hate to say it but probably without new GMO varieties we may not make it. Florida is seeing less and less fruiting juice and now the disease has moved to California. I would hold off planting new citrus varieties until this gets worked out.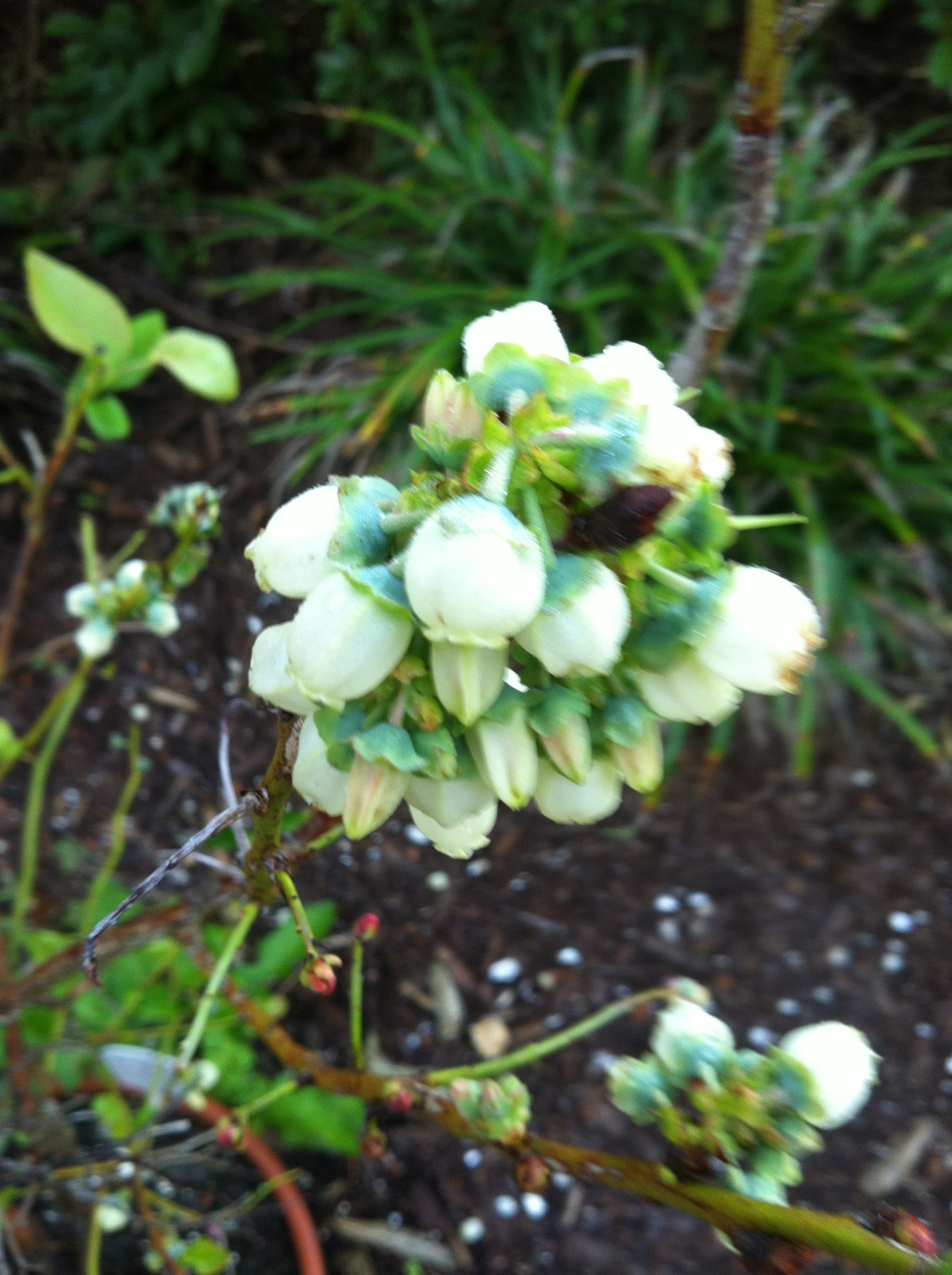 (I got the blueberries to bloom and fruit ok but water needs, chill days and disease were tough)
Blueberries are grown commercially here in Florida with special varieties and I made them work for a while but finally gave up. Disease, watering, and the required "chill-days" just would not work for me.
I would also add the tropical peach to the difficult list. Birds (even with netting) their ugly deciduous nature and just lack of production caused me to give up here. When the tree was good enough to make it for me was outstanding.
One last note on care I am pleased fertilizer restrictions near the water are tough. The Marco Eagle reported on this recently at http://www.naplesnews.com/community/marco-eagle/gardening-resolve-to-use-less-chemicals_40913959. aI am for a balance of environmental and human concerns and keeping fertilizer use down near the water makes a lot of sense.
That is it on the gardening notes this morning. If you cannot make it there today take in some of our tropical gardening images on Pinterest http://www.pinterest.com/NaplesBAddress/tropical-gardening-in-naples-florida/ and enjoy the views.
The new edition of our eBook "Understanding Naples Real Estate" is now available making predictions for the 2015 Naples real estate market as well as offering up advice to sellers and buyers. To get your free copy go to https://www.naplesbestaddresses.com/offer/ .
Want to know more about living in Naples, Florida? We have toured and owned property in Naples for thirty-eight years and know we can help you out.
Please give us a call at 239.595.3921.
We hope to meet and talk with you soon,
Mark Goebel PA, Nan Goebel PA and David Goebel, PA
Co-Founders of the Naples Best Addresses team
Coldwell Banker
Mark Goebel, PA and Nan Goebel, PA
REALTOR Coldwell Banker 5th Avenue South
Mobile: 239.595.3921 239.595.3920
NaplesBestAddresses.com
Facebook: NaplesBestAddresses
Youtube http://www.youtube.com/user/naplesbestaddresses?feature=results_main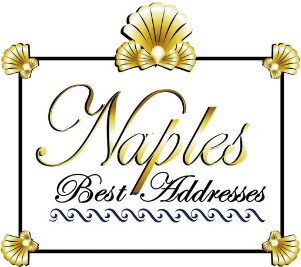 ————————————————————————
No legal, investment, or tax advice is being given in this Blog. Consult with legal, financial and tax professionals before acting on any real estate transaction. Actual real estate price and sales results are subject to market forces and are not completely predictable. The writings of this Blog are intended for the sole use of our clients.
We are pleased to announce a portion of our real estate earnings go to support the The Naples Botanical Garden, Habitat for Humanity Collier County, The Race For The Cure Citrus Ride, The Seacrest Country Day School and The Naples Winter Wine Festival.
Some of the data relating to Naples homes for sale and Naples real estate for sale on the NaplesBestAddresses.com website comes in part from the Broker reciprocity program of M.L.S. of Naples, Inc. The properties displayed here may not be all the properties available through the MLS reciprocity Program. This information is deemed reliable but is not guaranteed. Buyers and sellers are responsible for verifying all information about their purchase prior to closing.
Mark Goebel, PA is a REALTOR with Coldwell Banker on 5th avenue in Naples, Florida with 35+ years of visiting and living in Naples. After 25 years at Accenture, Mark retired as a managing director and spends his time helping non profits and building a Naples real estate team with his wife Nan. Talk to Mark and Nan about life in Naples and why they chose this place to live full-time over all others and enjoy Naples real estate.
Contact us to learn more about Naples real estate trends, the florida rental market, Naples design ideas like coastal contemporary and transitional designs or just get a feel for the place like Naples Florida population trends.