Posted on Saturday, January 04, 2014
Should you be selling your place in Naples right now? This is a question we often get from our friends and clients so we thought we would take a moment and share a few thoughts on this.
For most of us property ownership is about living, not investing. So, if you like your place stay with it and enjoy life. Too often we have seen sellers cash out, then go out on the search for something better. Just be careful what you wish for. Hah! Betcha thought a couple of Realtors would advocate selling. Gotcha.
Secondly, know where you are going next. Sounds obvious but sometimes forgotten. When you sell your place – actually your home – and go looking in a market of short inventories you may not like what you see. If you are headed back up north or off to a place you know is right then OK maybe go for it.. But don't just sell because the market is back.
Prices may rise further. Hmmm. Here is something to consider. Who knows where prices will go next year but best guesses look like a another increase. Get with the Naples Best Addresses team to look at trends for your particular property – type, location, condition all really matter and prices will differ.
Where does that leave a potential seller? Understand what problem you are solving for. Don't just sell for selling sake. We are forecasting a modest price rise (see
http://nangoebel.wordpress.com/2013/12/27/real-estate-prediction-2-rates-will-rise-modestly/) – with some disclaimers – so unless you have somewhere to go you might hold on for a while.
But, and it is a big but, all real estate is local. So before you just hold on be sure you get with us and look at your particular property. Results will differ by individual property so just don't go with the general "hold for now" advice until you understand your particular position.
Call us the Naples Best Addresses Team. We are ready to help you.
Mark Goebel PA & Nan Goebel PA
Co-Founders Naples Best Addresses Team
Coldwell Banker
Mark Goebel, PA and Nan Goebel, PA
REALTOR Coldwell Banker 5th Avenue South
Mobile: 239.595.3921 239.595.3920
NaplesBestAddresses.com
Facebook: NaplesBestAddresses
Youtube http://www.youtube.com/user/naplesbestaddresses?feature=results_main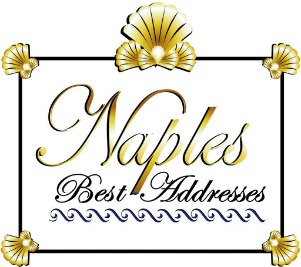 ————————————————————————
No legal, investment, or tax advice is being given in this Blog. Consult with legal, financial and tax professionals before acting on any real estate transaction. Actual real estate price and sales results are subject to market forces and are not completely predictable. The writings of this Blog are intended for the sole use of our clients.
We are proud supporters of The Naples Botanical Garden and Habitat for Humanity
Some of the data relating to Naples homes for sale and Naples real estate for sale on the NaplesBestAddresses.com website comes in part from the Broker reciprocity program of M.L.S. of Naples, Inc. The properties displayed here may not be all the properties available through the MLS reciprocity Program. This information is deemed reliable but is not guaranteed. Buyers and sellers are responsible for verifying all information about their purchase prior to closing.
Mark Goebel, PA is a REALTOR with Coldwell Banker on 5th avenue in Naples, Florida with 35+ years of visiting and living in Naples. After 25 years at Accenture, Mark retired as a managing director and spends his time helping non profits and building a Naples real estate team with his wife Nan. Talk to Mark and Nan about life in Naples and why they chose this place to live full-time over all others and enjoy Naples real estate.
Contact us to learn more about Naples real estate trends, the florida rental market, Naples design ideas like coastal contemporary and transitional designs or just get a feel for the place like Naples Florida population trends.