Posted on Wednesday, August 30, 2017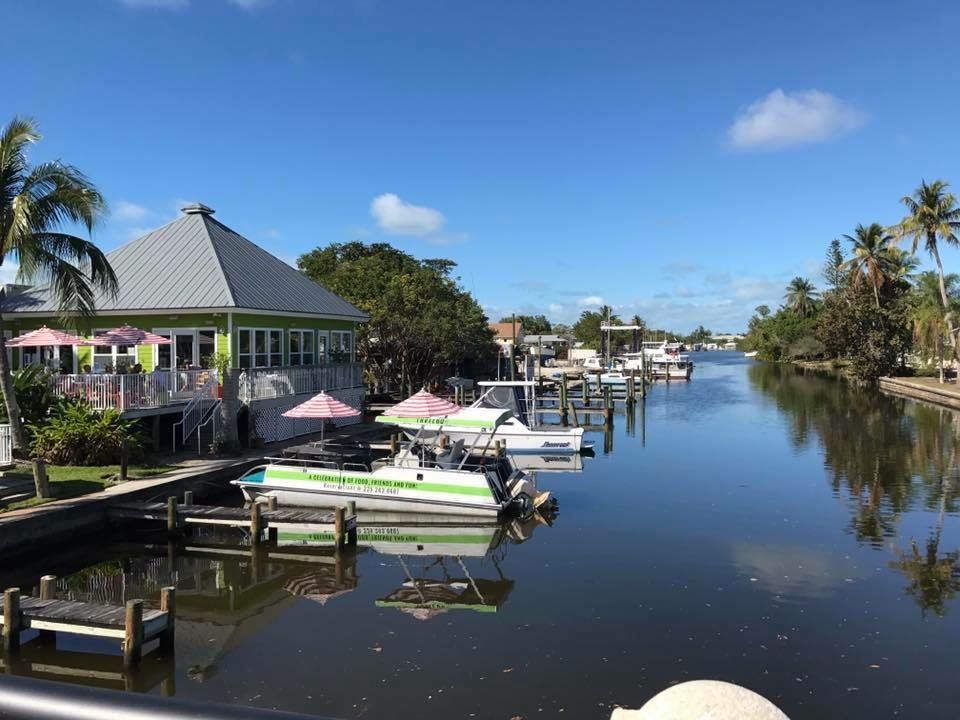 The Bayshore Arts District is a lively community off the East Trail in Naples, Florida. Over the past few years, the area has been in redevelopment and more and more businesses have moved to the area. Here are some of the latest and upcoming happenings in the area. Have something to add? Please email nbaassistant@gmail.com.
The Gebelhoff Group of Companies, known for their cute Cozy Cottages, is continuing to build throughout Naples and this includes two new builds in the Bayshore Arts District – a 5-bedroom home for $397,000 and a 3-bedroom home for $317,000 (pictured above). Be sure to come back to the blog next month for our interview with Gary Gebelhoff to find out his future vision for building in the area and around Naples, Florida.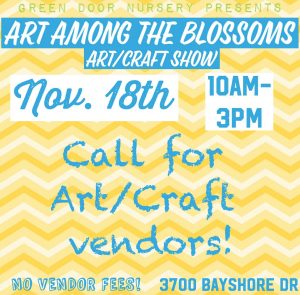 On November 18th, Green Door Nursery is hosting their "Art Among the Blossoms" Art/Craft Show. They are still looking for more vendors, so please reach out to Joel if you are interested! They have been in the Bayshore Arts District for 10 years now and are very supportive of local artists! Keep an eye out for our upcoming blog post about them in October. In the meantime, be sure to follow them on Facebook @greendoornurserynaples or sign up for their emails to stay aware of current classes and gardening tips!
The Island Cottages in a Naples Bay Village continues to roar along with two new homes being started this summer and another almost complete. This unique street in the Bayshore Arts District is being built to the highest standards for the decreeing buyer who wishes to live the Bayshore Arts District lifestyle. Contact David Goebel for more information about this project. (GoebelD@gmail.com or 239-285-2038). You can also read more about this project in previous blog posts – The Island Cottages in a Naples Bay Village and February Update: Island Cottages in a Naples Bay Village
A Jaron Fine Jewelry has been on fire lately (figuratively speaking, of course)! If you've been around the Bayshore Arts District lately, I'm sure you've seen the mermaid mural on Amanda Jaron's new studio. Amanda won a Naples Daily News 2017 Choice Award for SWFL's favorite Fine Jewelry. She hosted a party and was a sponsor for the PACE Center for Girls, Collier and she is a title sponsor for the upcoming Scene to be Seen: A Runway Art Show to benefit the Naples Art Association on November 2nd (tickets available here). Between her many charity endeavors, A Jaron Fine Jewelry is also participating with Green Door nursery in their biannual Art Show coming up on November 18th from 10am-3pm where Artists will be showcasing their work in tents outside her studio. She has done this all while continuing to design awe inspiring jewelry and receiving rave reviews from her clients. #BeMermazing (ajaron.com or 239-596-8610)
Unfortunately, there is not much to report regarding Ankrolab Brewing Co. They have hit some roadblocks and have not yet started construction. We know there is a lot of interest around this brewery so we will keep you updated as we know more.
We hope you got your last cravings in and stocked up on fresh pasta and wine! Three60 Market is closed for their summer vacation from now through the month of September. Come welcome them back on Tuesday, October 3rd at 8am.
The Naples Botanical Garden always has a great line up of Fall and Winter events. September 8th at 1pm there will be a Chamber Music Concert. They have their annual fundraising event, Hats in the Garden, coming up on November 8th. This event is currently sold out, however, you may email Erin Wolfe to be added to the wait list (ewolfe@naplesgarden.org). One of our favorite events, Night Lights in the Garden, will return again in December with dates on December 8th-23rd, December 26th-30th, and January 1st – 3rd. Mark your calendars to buy tickets as this is a very popular event! Member pre-sale begins October 24th – November 13th and tickets will be available for the public to purchase on November 14th. Lastly, don't forget, the garden has many volunteer opportunities if you are looking to get involved in the community.
This diverse community is full of talent and it will be exciting to check out these upcoming events!
Like this story? Join the thousands of others who read our free monthly newsletter. We write about the Naples real estate market and the wonderful Naples lifestyle. Sign up here.