Posted on Wednesday, May 16, 2018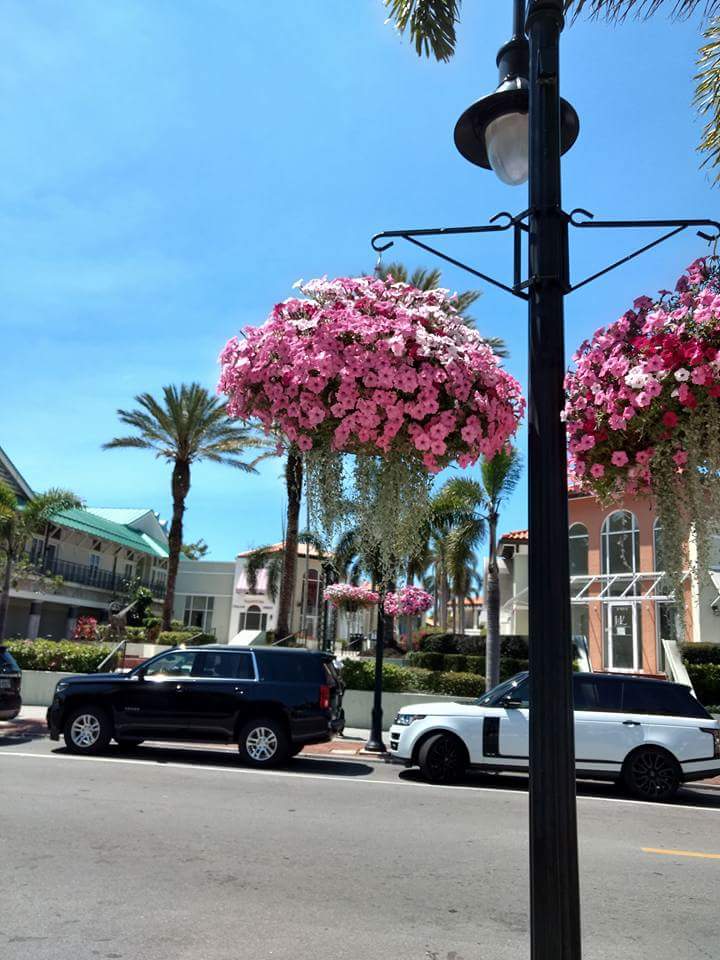 Have you ever been on Third Street South in Naples, Florida and noticed the hanging baskets overflowing with beautiful flowers? What about the vines twisting their way around the Old Naples Pub? Were you one of the many people that posed in front of the tree composed completely of bromeliads during the Christmas Season? If so, you can thank Jim Bixler. For the past fourteen years, Jim has managed horticulture for most of 3rd Avenue South and the avenues surrounding it. Jim has recently moved to the Bayshore Arts District and will bring his vast knowledge of trees, vines, and flowers to the area, specifically Jeepers Drive and the Island Cottages in a Naples Bay Village.
Since moving to Naples in 1994, Jim has always been fond of the Bayshore area, especially when the Naples Botanical Garden formed, "I saw a transformation begin after the Naples Botanical Garden moved in. It's a really neat area." Jim also mentioned, "The Bayshore area has a micro-climate that makes it the perfect place for the Naples Botanical Garden." This will also bode well for the landscaping of the homes on Jeepers. One of the homes (currently under construction) will have landscaping with a resort feel including a lot of palm trees around the pool area. Another home (also currently under construction) is on a lake and will have more flowers making for an enticing entryway. In his own backyard, Jim plans on adding some rare palms among other flowers and plants. We look forward to seeing what Jim does with the landscaping!
While Jim keeps very busy with his horticulture projects, he is also passionate about the musical arts. He is on the board of the Genesis Ensemble. This is an eight-person voice ensemble with professional and semi-professional vocalists. They specialize in classical music in the English Choral Tradition. The not-for-profit group's mission is to bring music to people through concerts and to be a resource for the community in exposing children to music that they may never have heard before. They also currently sponsor a child in the Dominican Republic providing her with a scholarship for her education.
The Bayshore Arts District has become a center for horticultural arts between the Naples Botanical Garden, Steven Bowles Blooms, Green Door Nursery and now Jim Bixler moving to the neighborhood. What an exciting time!
You can find more information about the Genesis Ensemble here and read a recent write up about the group in the Naples Daily News here.
You can find more information about the Island Cottages in a Naples Bay Village here.
Want to know more about the Bayshore Arts District? Follow "Living in the Bayshore Arts District" on Facebook.
Like this story? Join the thousands of others who read our free monthly newsletter. We write about the Naples real estate market and the wonderful Naples lifestyle. Sign up here.